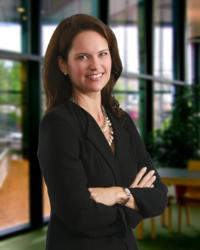 (PRWEB) September 04, 2012
The firm of Price Benowitz LLP is excited to welcome Karin Riley Porter as the newest member of their Virginia criminal defense attorney team. Prior to joining the firm, Ms. Porter has spent nearly a decade as an Assistant Commonwealth's Attorney in Northern Virginia. She believes that her experience as a prosecuting attorney will prove invaluable to her clients as she makes the transition to being a criminal defense attorney.
"As a former prosecutor," says Ms. Porter, "I bring to the table a breadth of knowledge and hands-on experience. Our criminal justice system is adversarial by nature and understanding one's adversary is extremely useful in preparing a case. I understand how prosecutors evaluate and prioritize cases and what challenges and hurdles they face in preparing for trial."
Price Benowitz LLP is a criminal defense and personal injury firm that offers comprehensive representation throughout Virginia, Maryland and the District of Columbia. Please visit our Maryland gun lawyer and Maryland drug lawyer pages for more information on those offices and the services that they provide.
"Karin has the type of experience that you don't typically see in a criminal defense attorney, and we are thrilled to add her to the firm," says Seth Price, founding partner of Price Benowitz LLP. "It's not everyday that you find a prosecutor who wants to change lanes and practice criminal defense, and we think that her unique perspective will be extremely beneficial both to her own clients, and to the rest of the attorneys with our firm. She understands how the State and its prosecutors want to build their case against a defendant, and that will help her form effective defense strategies geared towards getting a positive result on behalf of her clients."
Ms. Porter attended Penn State University for her undergraduate degree before graduating with honors from the George Mason University School of Law. She has worked previously as a law clerk for the Fairfax County Circuit Court.
"Bringing an attorney like Karin on board will add a different element to our firm that will make us a little bit more diverse," says David Benowitz, founding partner of Price Benowitz LLP. "We love the fact that she was a prosecutor for nine years, but it is also important that her experience came in Northern Virginia. She understands the intricacies of the law and the local area where she will be practicing for us, and that should help her and the rest of our firm tremendously as well."
Please contact us for more information about Ms. Porter, and the other services that our firm can offer to their clients. You can reach us at (703) 957-7575 for more information.