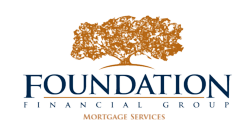 We are pleased that our mortgage division continues to improve month-over-month.
(PRWEB) September 11, 2012
Foundation Financial Group announced a record month in its mortgage division for the month of August 2012.
Foundation Financial Group's customers enjoy efficient service, quick turnaround time and competitive pricing and from that high touch service, Foundation Financial Group's mortgage division closed August 2012 at 11% higher than it ended March 2012, which was the company's previous best month in regards to the number of closings.
"We are pleased that our mortgage division continues to improve month-over-month," said CEO Mark W. Boyer. "This is a good sign for the housing economy and for Foundation Financial Group as we continue to provide customers with great mortgages and additional financial services."
Foundation Financial Group's growth continues into 2013 through the expansion of the insurance, tax and mortgage divisions. Foundation Financial is set to open their second retail branch location in Indianapolis, Indiana by September 15th; the first of four retail branch locations the company plans to open in the third quarter of 2012. Expansion goals for the remainder of 2012 have Foundation Insurance Services launching an office in Raleigh, North Carolina and call for the recruitment of 35 tax professionals to join the Foundation Tax Services' employee population.
About Foundation Financial Group
Foundation Financial Group is a multibillion dollar financial services corporation. FFG offers its customers Best in Class service through its Insurance, Retirement, Mortgage, and Tax Services. Named one of the fastest growing financial companies in the country by INC magazine, FFG has continued to grow its nationwide presence with over 100,000 new customers per year in 38 states. In addition to the value that Foundation Financial provides every customer, it is also dedicated to its communities and the people who live in them. Through a vast array of philanthropic endeavors the company not only provides significant monetary donations but also fosters a workforce environment that encourages all team members to personally make a difference. Foundation Financial is committed to its strong focus on customer service and community investment as it continues to grow and compete with the largest financial institutions in the world.
Foundation Financial Group reviews all public relations inquiries. For additional information, interview and image requests, contact the Foundation Financial Group Public Relations team at 866-659-3200.