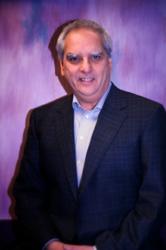 Rockville, MD (PRWEB) September 02, 2012
Steven N. Rice, D.D.S., of the Advanced Laser Gum Surgery Institute of Washington is fully trained and certified on the new Laser Assisted New Attachment Procedure. When patients require periodontal disease treatment, Dr. Rice can evaluate them and determine whether they are good candidates for the new LANAP protocol. Millions of people across the country have gum disease, and many of them do not seek treatment. The new procedure is only minimally invasive and most patients' find that they feel very little pain or discomfort.
Dr. Rice uses the PerioLase MVP-7 laser that has been cleared by the FDA for this procedure. The laser is specially designed to differentiate between healthy and diseased gum tissue so that the bad tissue can be removed while the good tissue remains. This means that the gum line may not have to be lowered very much in order to remove the infection. The body is also able to quickly heal from this procedure.
The bacteria that have collected in pockets between the gums and the teeth are also eliminated. Inflammation and bleeding are minimized because they can be controlled with the laser. The bone around the teeth is stimulated by the laser to regenerate, so that bone loss due to gum disease is reduced or eliminated. Pain and discomfort are usually not much of a problem to patients who receive this procedure, and many are able to go back to their regular activities the same day they have the procedure.
Gum Disease can lead to loss of teeth but is also linked to other serious health issues, such as heart and kidney disease, and diabetes, just to name a few. It is important that people receive proper periodontal disease treatment to avoid these health risks. For additional information on the LANAP procedure, visit advancedgumsurgery.com.
Advanced Laser Gum Surgery Institute of Washington is a periodontal practice offering patients personalized dental care for Rockville, Maryland since 1981. Dr. Steven N. Rice received a Doctor of Dental Surgery degree from the University Of Maryland School Of Dentistry. He continued his education as a General Practice Resident in the United States Army, where he was awarded a Medal of Commendation. He studied periodontics at the Medical College of Georgia and was recognized as Diplomate of the American Board of Periodontology upon completion. Dr. Rice is part of one percent of dental professionals providing the most recent FDA cleared laser procedure for gum disease and periodontal treatment. To learn more about Advanced Laser Gum Surgery Institute of Washington and their dental services visit their website at [http://www.advancedgumsurgery.com and call (240) 747-7355.