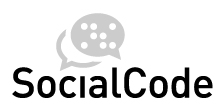 New York, NY (PRWEB) September 04, 2012
What: As part of the DjangoCon 2012 conference, Joshua Ginsberg, Chief Architect at SocialCode, will present: Accelerating and Enhancing Django with Redis. The tutorial will introduce Redis, an in-memory key-object NoSQL data store, and how it can improve the performance of Django deployments. Attendees will learn advanced and progressive ways to use Redis, instead of SQL for some data management, to quicken web applications and resolve real-time and big data issues.
DjangoCon 2012 is held with the intent to gather those using the Django web framework to socialize, share ideas, and plan for continued success building web applications. DjangoCon, produced by Holden Web subsidiary, Open Bastion, with technical support from Django web development agency, Imaginary Landscape, will consist of two tracks of talks over three days, and will also provide for open sessions.
When: September 6, 2012 at 1:30 PM EST
Where: Hyatt Regency Crystal City, Arlington, VA
###
About SocialCode
SocialCode is the leading social marketing solutions partner dedicated to driving cross-platform social ROI. Our capabilities are rooted in the advanced research of SocialCode Labs, empowering advertisers with unmatched campaign performance and community insight. Fueled by proprietary technology, SocialCode grows qualified communities, engages those audiences and activates them as customers and brand evangelists —for 30% of the top national advertisers. SocialCode is a subsidiary of The Washington Post Company.
Media Contact:
Erika Rieger
917-934-3616
Erika(at)socialcodeinc(dot)com