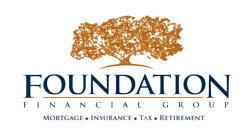 We like to think of ourselves as having a blue-collar work mentality...
(PRWEB) September 13, 2012
Foundation Financial Group is experiencing a surge in new customers thanks to a personal and efficient company-focused strategy that sets it apart from competitors, according to company executives.
Indeed, this lender is up nearly 39 percent in total volume, based on originations, over the same period last year. Foundation Financial Group attributes its success to outstanding customer service and a hard work ethic. The company closes its average loan in only 15 business days, compared to the typical industry time span of about 45 calendar days, according to Foundation Financial Group's Chief Executive Officer, Mark W. Boyer.
"We like to think of ourselves as having a blue-collar work mentality," Boyer said. "Our business model aims to give customers a level of speed, service and professionalism unmatched in the mortgage industry."
That personalized attention to every customer regardless of loan size or credit circumstance also plays a part in Foundation Financial Group's high customer satisfaction.
"We have seen our methods proven through the exponential growth of our national mortgage division over the years. As a result, we have decided to apply the same exceptional customer service and expedient turn times in our model for the additional financial services products now available to better serve our customer base," said Foundation Financial Group COO of the company's affiliates, David Gueterman. "As a result of hard work and great service, we have seen tremendous success in all of our affiliates. Our nationwide insurance division realized record expansion and production volume immediately after its inception and our tax division is now following suit."
Foundation Financial Group's growth has continued into 2012 across the business, including through the expansion of the Insurance, Tax and Marketing Divisions as well as the launch of a third mortgage division in Atlanta, a second mortgage division in Jacksonville, FL, and a retail branch in Wichita, Kansas. Additionally, Foundation Financial is set to open their second retail branch location in Indianapolis, Indiana; the first of four retail branch locations the company plans to open in the third quarter of 2012. With all its growth, Foundation Financial Group made the Inc. 500|5000 list two years running.
About Foundation Financial Group
Foundation Financial Group is a multibillion dollar financial services corporation. FFG offers its customers Best in Class service through its Insurance, Retirement, Mortgage, and Tax Services. Named one of the fastest growing financial companies in the country by INC magazine, FFG has continued to grow its nationwide presence with over 100,000 new customers per year in 38 states. In addition to the value that Foundation Financial provides every customer, it is also dedicated to its communities and the people who live in them. Through a vast array of philanthropic endeavors the company not only provides significant monetary donations but also fosters a workforce environment that encourages all team members to personally make a difference. Foundation Financial is committed to its strong focus on customer service and community investment as it continues to grow and compete with the largest financial institutions in the world.
Foundation Financial Group reviews all public relations inquiries. For additional information, interview and image requests, contact the Foundation Financial Group Public Relations team at 866-659-3200.