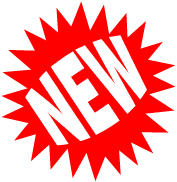 Syracuse, NY (PRWEB) September 02, 2012
Dr. Energy Saver® Syracuse is pleased to announce the opening of its brand new shop at 2105 West Genesee Street in Syracuse. As the company rapidly expands, the company will continue to offer its customers top quality products and services at this new location.
Dr. Energy Saver Syracuse specializes in home energy assessments, a full range of insulation services, and window and door replacement. As home performance experts, they understand the importance of lowering energy costs while raising energy efficiency.
Family-owned and operated, Dr. Energy Saver Syracuse started as a small business in Westvale and has seen steady growth over the years. Its owners Liam O'Neill and Paul Esposito have worked in the home performance and building fields for 15 years and have the experience and knowledge to solve energy-related problems.
As a member of Dr. Energy Saver, the largest network of energy resource experts, Dr. Energy Saver Syracuse has exclusive access to innovative, patented, energy-saving systems used in homes and businesses throughout the world. Their staff receives certification and on-going training in the latest energy-saving technologies at Dr. Energy Saver corporate headquarters in Seymour, Connecticut.
Dr. Energy Saver Syracuse is ready now to serve customers in central New York including Syracuse, Jamesville, Oswego, Fayettville, and the surrounding area.