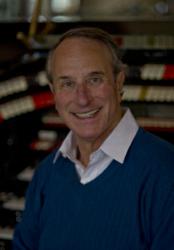 One of the first things people want to know about long-term-care insurance is what it will cost. We make finding that information easy.
Gig Harbor, WA (PRWEB) September 18, 2012
Although most people understand the need for extended-care insurance, few have obtained it to protect themselves and their families. In many cases, this reluctance is caused by uncertainty about costs. In fact, one of the first things people want to know about long-term-care insurance is how much it will cost.
That's a legitimate concern according to Raymond Lavine of Lavine Long Term Care Insurance, "So we make finding that information easy." Lavine has added a cost calculator to his website that makes it possible for a visitor to enter basic age and health information to obtain a range of expected monthly premiums.
"There's a lot more involved than just age and health," Lavine says, "but we wanted to make the process quick and easy." Fitting a long-term-care-insurance plan to a family requires taking the family's health history, past medical conditions, finances into consideration. "Extended-care insurance is intended to provide stable and suitable care giving services," Lavine says. Those services may be provided at home or in a care-giving facility.
In addition to the cost calculator, Lavine's website offers useful and educational information designed to help people come to terms with three critical concerns: Health, family, and money. For example, believing that Medicare and Medicaid will pay for long-term care is incorrect. Medicare specifically excludes custodial long-term care and Medicaid covers long-term care only when a family's finances are depleted and then only at a nursing home. Lavine quotes Winston Churchill, "Let our advance worrying become advance thinking and planning."
Those who feel that they will never be in a situation that requires extended care should observe the people they see who struggle to get around using canes, walkers, and wheel chairs. "These people may have thought the same thing at one time," Lavine says, "but look at them now."
Lavine Long Term Care Insurance is licensed in Arizona, California, Idaho, Montana, Nevada, New Mexico, North Dakota, Oregon, South Dakota, Utah, Washington, and Wyoming. To learn more, contact Raymond Lavine by phone 888.222.1789 (toll free) or e-mail raymond (at) lavineltcins (dot) com.