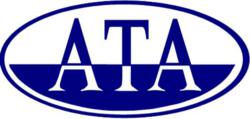 This is an effective piece of equipment that will keep ATA at the leading edge of technology.
Houston, TX (PRWEB) September 02, 2012
ATA Associates has added a new weapon to their accident reconstruction arsenal— the FARO Laser Scanner Focus3D.
Described on the FARO website as "a revolution in 3D laser scanning," this equipment will streamline ATA's documentation of accident scenes. Using laser technology, the FARO creates highly detailed and accurate images of complex environments in just a few minutes.
Some FARO facts which influenced the purchasing decision include:
Efficiency: The long range of up to 120m, the level sensor, the compactness and ease of use and auto-registration at no extra cost result in up to 50% saving of scan and processing time compared to conventional laser scanners.
Precision and speed: The Focus3D creates a precise, virtual copy of reality in millimeter-accuracy at a blazing speed of up to 976,00 measurement points per second.
That being said, ATA now has the capability of measuring crush damage in minutes instead of hours and with millions of data points instead of hundreds. This scanner will capture all aspects of the vehicle including scratches, paint transfers, and contact damage all in 3 dimensions. They can also scan sites quicker and more accurately without missing any evidence because the scanner does not pick and choose the points it takes, it just takes them all.
This piece of equipment will revolutionize the way ATA gathers scene and evidence data that can later be used to create realistic and accurate analysis and exhibits.