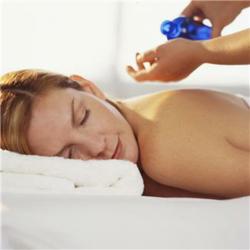 This is an exciting new site that will help bring Denver Massage Therapists to those who love professional massages.
Denver, CO (PRWEB) September 01, 2012
The launch of Best Massage Denver has created some excitement in the healing arts world. This fun, informative site provides Denver Massage lovers with interesting articles relating to massage techniques and everything in between.
Massage therapists in Denver are relatively easy to find, however finding the right one for your individual needs can be another story. There's numerous different types of massage styles and a plethora of needs that each unique person has. Best Massage Denver has set out to be an exclusive platform bringing together the best massage therapists in Colorado for all to experience, while providing fun educational articles for reading pleasure.
This new website site isn't a referral service, but more an easy to use resource for those looking for a massage. Providing searchers with multiple options for therapists and useful massage resources. Best massage Denver also announced "a review section" where CMT's and massage companies are reviewed on multiple scales to further help one determine the right massage company in Denver.
In addition to providing interesting articles, the new site also will have valuable resources for discounts, massage techniques, videos and a be gateway to local massage schools, supplies and more.
Contact:
Zach Wennstedt
info(at)bestmassagedenver(dot)com
http://www.bestmassagedenver.com
303-304-1191