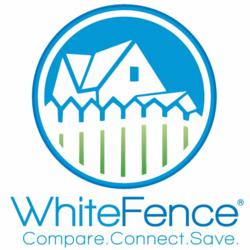 Houston, Texas (PRWEB) September 05, 2012
While many consider Texas the energy capital of the world, this summer, like last summer, the state's electricity grid does not have enough power to meet demand. The state is currently experiencing an energy shortage that could potentially see millions affected by rolling blackouts and increased rates. In fact, the Texas Public Utility Commission (PUC) has already approved a 50% increase in peak wholesale electricity prices*, with bigger increases potentially on the way.
Why is There an Electricity Shortage?
All of the power that flows through the grid has to be generated as it is used, and cannot be stored. This means the grid has to be able to supply enough electricity to meet peak demand all at one time, or face potential shortfalls. With all of the new residents and businesses flowing into Texas, there's more of this demand than ever. To meet it, more power plants are required.
In many other states, the government decides when new power plants are built and charges are added to customers' bills. However, in Texas, the construction of new power plants is left to the market. For an electricity production company to invest in a new plant, they have to ensure a return on their investment.
Texas summers can be brutal; long stretches of 100 degree days are common, and electricity demand for cooling homes and businesses spike. The wholesale price electricity production companies are allowed to charge for electricity during peak times is a significant determinant in the decision to invest in a new plant, since these forty or so peak days can easily drive the majority of a generation company's yearly profit.
Unfortunately, many production companies feel the peak wholesale price is not high enough to justify new construction and are holding back on building new plants.
How is the Shortage Being Addressed?
The Texas PUC voted in June to approve raising the cap on how much a producer could charge for peak electricity on the wholesale market, starting in August*. The PUC raised the cap from the current $3,000 per megawatt hour to $4,500, a full 50% increase.
While that might seem like a dramatic jump, many analysts feel that price cap increase is still not enough to spur new development. Energy production is a high risk market due to the massive financial implications if a plant goes offline unexpectedly, which is not uncommon. Then, they are subject to the same high prices to cover their commitments to retail electric providers (REP's), while taking on huge losses during the downtime. Some analysts have predicted the price cap skyrocketing thousands more before the generation companies change their minds. Even if progressively higher price caps entice these companies to build new plants, they will not be online any time soon.
The silver lining is that the low price of natural gas has made it economically viable to run older, less efficient plants that have been "mothballed", but are coming back online. Higher caps add to the incentives to get older units back online. Output from these plants may lessen the severity of the demand gap until new units come online.
What Does All of This Mean for Consumers?
The new higher caps only directly affect the wholesale prices producers can charge REP's during peak hours, but many REP's are arguing that raising the price cap constitutes a change in law or regulation that imposes new or modified fees or costs on an REP that are beyond an REP's control, which is the requirement that must be met for REP's to modify prices in the fixed rate contracts of their customers. The PUC has not currently determined whether or not this is in fact the case, so as of yet, no REP's have changed their rates for fixed price contracts. Some REP's have also stated that they will not modify their rates regardless, in an effort to protect their consumers. This policy does not protect variable rates, however, so many customers on variable rate plans on Texas can expect to see a significant spike in their electricity bills. Also, new fixed rate contracts for new customers or customers switching plans will likely reflect the higher costs being incurred by the REP's.
How Can Consumers Protect Themselves From Rising Rates?
The best way to avoid unusually large bills this summer and through next summer (potentially seeing price cap hikes like this one) is to choose a Fixed Rate Plan, as variable rate plans do not offer price protection and can fluctuate wildly month-to-month. Consumers should also note that sometimes when fixed rate contracts end, customers will be rolled onto a variable rate plan if they do not proactively renew their plan. Customers should verify when their contracts expire and set a reminder to renew their plan, and also check to make sure their contracts haven't expired without their knowledge, causing them to be rolled onto a variable rate plan.
As the Texas electricity market is deregulated, Texans can choose between REP's. There are a wide variety of companies, and they compete with each other on price and features, offering many different plans. Texas and non-Texas residents can visit WhiteFence.com to view available plans and providers in their area.
*Information regarding the Texas PUC's price increase can be found on their website: High System-Wide Offer Cap in the Electric Reliability Council of Texas Power Region
Coverage of the vote by StateImpact can be found here:
PUC Approves Higher Prices for Wholesale Electricity