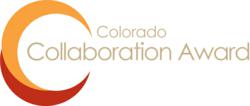 "We have spent 15 years developing a sustainable and replicable collaboration, and are proud of the successes we have achieved that directly benefit the youth and families we serve." - Susan Caskey, Executive Director of Boulder County IMPACT
Denver, CO (PRWEB) September 04, 2012
Boulder County IMPACT Wins $50,000 Award for Collaboration and Community Impact
Boulder County IMPACT Named 2012 Colorado Collaboration Award Winner
The Colorado Collaboration Award has selected Boulder County IMPACT as the 2012 award winner for its sustainable, collaborative approach to serving high-risk youth and their families in Boulder County. As the 2012 Award winner, Boulder County IMPACT will receive a $50,000 prize and the opportunity to educate other nonprofits on the success of their efforts at the 2012 Colorado Nonprofit Association Fall Conference (October 15-16, 2012).
"To receive this award from foundations and corporations is a great honor. We have spent 15 years developing a sustainable and replicable collaboration, and are proud of the successes we have achieved that directly benefit the youth and families we serve," remarked Susan Caskey, Executive Director of Boulder County IMPACT. "The awarded funds will go a long way in supporting the evolution of our Partnership as we continue to meet the needs of the kids and families we serve, and ensure exceptional outcomes."
And as stated by Renny Fagan, President and CEO of the Colorado Nonprofit Association, "Organizations working towards a greater good can achieve so much more together than they ever could when working by themselves. Boulder County IMPACT embodies this spirit of collaboration in an impressive way that has resulted in best practices for the entire nonprofit sector."
Boulder County IMPACT consists of 11 local government partner agencies working together to serve young people and their families. Since 1997, the combined efforts of these agencies have resulted in:

The creation of a sophisticated, fully integrated "client-focused" working model that benefits from the shared resources, talent, creative thinking, and connections of each agency. This type of collaborative model has resulted in decreased competition for funding within this sector.
The lowest rates of juveniles committed to the Division of Youth Corrections throughout the State of Colorado.
A shared database accessed by each partner agency, allowing for information about youth served to be accessed by all parties involved. As a result, the collaboration has eliminated duplicate services, and is able to more effectively show program outcomes.
A replicable model that has been adopted by other collaborations of similar size and scope both in Colorado and across the country.
Recognition from the National Council for Community Behavioral Healthcare Excellence for Community Collaboration.
Ongoing improvement of partner relationships, program evaluation, delivery and development of cutting edge services supported by research, and fiscal responsibility to ensure long-term sustainability.
The Partnership is a collaboration between Boulder County Department of Housing and Human Services, Safehouse Progressive Alliance for Nonviolence, Boulder County Public Health, Boulder County Department of Community Services, Colorado Department of Human Services/Division of Youth Corrections, Probation – 20th Judicial District, District Attorney – 20th Judicial District, Boulder County Public Defender's Office, Mental Health Partners, Boulder Valley School District, and St. Vrain Valley School District.
###
ABOUT THE COLORADO COLLABORATION AWARD
A group of Colorado foundations and corporations, in partnership with Colorado Nonprofit Association, created the Colorado Collaboration Award in 2011 to recognize innovative collaboration projects with exceptional community results. Nearly 100 Colorado-based collaborations applied for the 2012 award. Boulder County IMPACT was selected for the $50,000 award from among three award finalists: Boulder County IMPACT, Colorado Conservation Partnership, and Higher Education Access Alliance.
Housed within the Colorado Nonprofit Association, the Colorado Collaboration Award is made possible by support from: The Anschutz Foundation, Anschutz Family Foundation, Barefoot PR, Boettcher Foundation, The Colorado Health Foundation, The Colorado Trust, Community First Foundation, Community Resource Center, Community Shares of Colorado, The Denver Foundation, Denver Office of Strategic Partnerships, El Pomar Foundation, Gay & Lesbian Fund for Colorado, Jared Polis Foundation, Kaiser Permanente, Kenneth King Foundation, The LARRK Foundation, Women's Foundation of Colorado, and Xcel Energy Foundation.
ABOUT THE COLORADO NONPROFIT ASSOCIATION
Founded in 1986, the Colorado Nonprofit Association is a statewide nonprofit membership organization dedicated to making Colorado a better place for people to live by fostering an environment that supports nonprofits. The Association leads the nonprofit sector in influencing public policy and public opinion; serves our members with networking tools, trainings, communications, and administrative support; and strengthens the nonprofit community by convening groups and addressing sector-wide issues. For more information, visit http://www.ColoradoNonprofits.org or call (303) 832-5710 or (800) 333-6554.
ABOUT BOULDER COUNTY IMPACT
In 1997, the Boulder County Integrated Managed Partnership for Adolescent and Child Community Treatment (IMPACT) was formed. IMPACT serves the highest risk youth and families throughout Boulder County and works to reduce detention, commitment, placement and mental health hospitalization of juveniles ages 11-17. The goal of IMPACT is to create a seamless system of care – pooling resources and developing a plan with youth, families and their support network to help kids get back on track. Each IMPACT agency has a different mission and mandate, and each agency plays a unique and vital role in the partnership. These different perspectives serve as checks and balances to the treatment and services that youth and families receive, balanced with community safety considerations. There is a strong commitment by each partner agency to shared decision-making and the shared philosophy to work together to maintain as many juveniles as possible with their families while still maintaining public safety. http://www.bouldercountyimpact.org