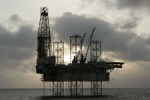 "We would like to thank all of our existing clients in Asia who have relied upon us and look forward to serving them, and new clients, in the future" said V.V Rao, who is a Managing Director at Galway Group Asia.e
Houston, TX (PRWEB) September 02, 2012
Galway Group Asia Pte Ltd, a subsidiary of Galway Group LP (Galway), an international energy advisory firm, announced today that it has expanded its Singapore office through the addition of two senior personnel. Dil D Devaser and Victor Ong will be joining the existing Asia focused team which includes V.V Rao, Karthik Sathyamoorthy and John French. Karthik Sathyamoorthy will continue to be the regional head and will coordinate all of Galway Asia's business development efforts, working closely with the strong team of associates.
Since operational in 2010, Galway Asia has worked on number of consulting projects across the energy value chain such as, upstream investment opportunity assessment, project due diligence, gas market studies, LNG marketing support, LNG import terminal related support, regulatory related support and business strategy. Galway's strong transactional consulting expertise is being well received by clients across the region. The growing need for our deep domain expertise has resulted in the need to reinforce the Galway Singapore team.
Dil joins Galway as a Senior Director, will provide transactional and business development support. Dil is an experienced energy professional with over 30 years' experience in providing consulting and project management services to power and energy organizations in Singapore, Malaysia, USA, India and Philippines. He has worked extensively in Singapore's power and energy industry sectors. As a Lead Developer, he has negotiated and closed over US$2 billion of EPC contracts for power and infrastructure projects in South East Asia. Dil previously served as Director (Development) for Singapore LNG Corporation; Vice President (Planning & Development) for PowerSeraya Ltd; Senior Project Manager for Burns and Roe Asia.
Victor joins Galway as a Director, will provide analytical and project management support to our activities in Singapore. Victor is an experienced energy professional with over 15 years' experience in SE Asia focused on LNG, LPG and chemical import and storage projects, gas fired and renewable power generation projects, and city gas distribution projects. Victor has worked for Citygas Singapore, Vopak Asia and Infraco Asia Management.
"Galway Asia has enjoyed exceptional growth since opening its office in 2010, and we are looking forward to providing increased levels of unique, domain specific market and transactional advisory services to our clients," said H. J. Miller, Managing Partner at Galway Group LP. "In this respect, we are delighted to have Dil and Victor joining us in our Singapore office. "We would like to thank all of our existing clients in Asia who have relied upon us and look forward to serving them, and new clients, in the future" said V.V Rao, who is a Managing Director at Galway Group Asia.
Galway is an energy advisory and investment banking firm headquartered in Houston, Texas. Founded in 2003 by several former senior energy industry executives, Galway has grown to a full-service energy advisory firm with clients worldwide. Galway's partners have collective experience in virtually every aspect of the energy industry, including strategic assessments, project development and execution, commercial negotiations, financing, energy marketing and trading, and risk management. For more information regarding Galway and its affiliates, please visit http://www.galwaygroup.com.