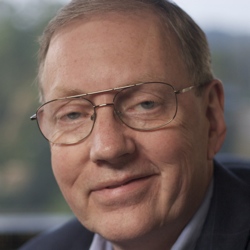 A great example of attorneys using video is the newly launched website, WorkElephant.com.
Birmingham, Alabama (PRWEB) September 05, 2012
Veteran online legal marketing and attorney Michael J. Evans says that more lawyers are using video to communicate with clients, and that's a good thing. "A great example of attorneys using video is the newly launched website, WorkElephant.com," said Evans.
WorkElephant.com was launched two week ago by the Ottinger Employment Law Firm in New York, New York.. The site includes several videos with legal tips, such as "10 Tips to Help You Negotiate a Better Severance Package," "5 Tricks Companies Use NOT to pay Overtime," and other videos filled with helpful legal tips.
"Although I continue practicing law, I also offer a variety of attorney marketing services to other law firms, including video production, distribution and video SEO," said Evans.
"I've been using online video for several years," Evans said, "and it's been a very effective way to communicate with potential clients. A study last year showed that viewers can remember online video better than TV ads.
"Although I offer professional video production services to law firms, I've posted an article at my attorney marketing website that shows how lawyers are creating effective attorney videos without spending a fortune," Evans said.
About Michael J. Evans
Michael J. Evans is an attorney who uses cutting-edge technology and Internet marketing practices to help clients and lawyers connect nationwide.
Evans has more than thirty years experience representing thousands of individuals injured by defective products, including drugs and medical devices.
Evans helped pioneer law firm Internet marketing in late1999 when he began organizing alliances of law firms to offer legal services to clients nationwide over the Internet. Evans and other allied law firms represent people nationwide in mass tort cases such defective drug and medical device lawsuit, BP oil spill claims, and similar litigation.
Evans continues organizing legal alliances today, with announcements expected in the next two months.
Evans writes about attorney marketing at AttorneyMarketingOnline.com and Michael J. Evans: Law + Marketing + Technology.
Evans is the owner of The Law Offices of Michael J. Evans, LLC, P.O. Box 55055 Birmingham, AL 35255.
Attorney advertising disclaimer: The attorney responsible for the content of this advertisement is Michael J. Evans. No representation is made that the quality of legal services to be performed is greater than the quality of legal services performed by other lawyers.