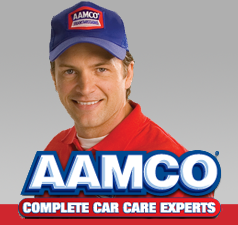 Dallas, TX (PRWEB) September 02, 2012
AAMCO on Inwood Road in Dallas, TX is inviting all of their neighbors to come down and see their total car care center. They're not just opening their doors: they're opening their wallets to help the community; they are offering $500 in car repairs to one person that could use a helping hand.
AAMCO of Central Dallas understands that people need reliable transportation whether it's to commute to work or to take their children to school and in some cases, those repairs are financially out of reach.
Said Rahim Nathoo of AAMCO Dallas, "AAMCO is nationally famous for its transmission repair. We want people to understand that the AAMCO on Inwood is also a Dallas car repair shop that offers quality repairs for practically everything on your car. We really take care of more than just your transmission repair. This sweepstakes is an invitation to all our neighbors to come on down, see our shop and meet the people who will be working on your car. It's also an opportunity to serve others in our community that could use some help."
To enter, please visit http://transmissionrepairdallastx.com/sweepstakes
About AAMCO Dallas
AAMCO has been the most trusted name in transmission repair since 1963, with access to proprietary tools and databases that allow them to diagnose and fix major transmission problems right the first time—backed by the strongest nationwide warranty in the business. AAMCO on Inwood Road is also a full-service repair shop, performing engine maintenance, A/C checks, brake replacement and repair, and other repairs.