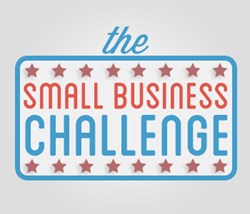 "Through the Small Business Challenge, we want to help fill the gap, give a boost to promising companies that have the most potential for job creation so that they continue to build their businesses and stimulate economic growth."
- Maurice Lopes, CEO
Miami, Fla (PRWEB) September 01, 2012
In an effort to stimulate job creation in America, Equity Based Crowdfunding platform EarlyShares.com is sponsoring the Small Business Challenge, a competition that invites companies to compete for a share of $50,000 in cash and marketing resources to help grow their businesses.
The contest, which launches Sept. 1 over Labor Day weekend, is aimed at supporting small businesses and boosting the U.S. economy. At the same time, it will give the crowd an opportunity to decide which businesses deserve to be funded. Each company that applies is required to make a pitch for how the Small Business Challenge℠ will help their business create more jobs. The top three that demonstrate the most potential for growth and job creation – as determined by a panel of judges and then by public voting – will be announced on Nov. 9.
Businesses with less than 100 employees, as well as entrepreneurs with startup ideas, are eligible to participate. The winner will receive $25,000 in cash and advertising support, while the second- and third-place winners will be awarded $15,000 and $10,000, respectively.
"We know that small business growth is one of the keys to helping the U.S. economy bounce back," said Maurice Lopes, founder and CEO of EarlyShares.com. "More than 3.5 million new businesses are founded each year, but credit is tight right now, and many entrepreneurs outside of hubs like Silicon Valley and New York have a difficult time competing for funding from venture capitalists and angel investors.
"Through the Small Business Challenge, we want to help fill that gap and give a boost to promising companies that have the most potential for job creation so that they continue to build their businesses and stimulate economic growth."
To qualify, businesses must submit an application at SMBchallenge.com and receive at least 100 votes from their supporters through social media and email campaigns. The submission, nomination and voting process runs from Sept. 1 to Oct. 31.
After the initial voting period ends, the 25 companies with the most votes will be named automatic semifinalists. A judging panel will select another 25 semifinalists that demonstrate the most job-creating potential. The panel will then gather additional information about the semifinalists and their leadership teams and select 10 finalists. The three prize winners will be chosen by voters between Nov. 2 and 7.
EarlyShares.com, formed in 2011 to help entrepreneurs secure online funding from ordinary investors in exchange for small amounts of share ownership, is sponsoring the Small Business Challenge in conjunction to XM HM&M Radio as part of its efforts to raise awareness about Equity Based Crowdfunding. The practice, which was legalized when the JOBS Act was signed into law in April, will become a regulated investment option in 2013.