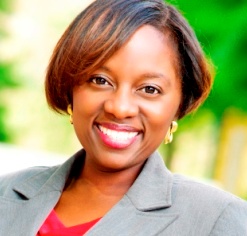 Atlanta (PRWEB) September 04, 2012
When Angela Ray first met Stephanie Thompson, the latter business owner knew that she had come across a community partner who could help excel her vision of impacting the lives of women. It was not surprising that Thompson, the president of the nonprofit organization, Imani's Corporation, called on Ray to emcee her upcoming Loving as God Loves Women's Retreat on Saturday, October 13, 2012 at the Crowne Plaza Hotel Atlanta Airport. The theme for the event is "Return to Natural Feminine Rhythm-Renew and Rejuvenate your Spirit."
Thompson, a native of South Carolina, founded Imani's Corporation in 2009 and since its inception has offered free programming and support services designed to uplift and inspire women. Through her organization, Thompson even has speakers, who present to audiences on a variety of women's issues including domestic violence, bereavement, self-esteem, and forgiveness.
Ray, a native of Fayetteville, North Carolina, is a community minded business owner has been committed to work with women. She is the founder of the Mahogany Dime Awards, a ceremony that honors the achievements of African American women who reside in the state of North Carolina. Ray is also is experienced at the helm of the microphone. A sought after speaker for college students and youth, she's also an actress with roles One Tree Hill, Dawson's Creek, the film Louis, where she played the role of Louis Armstrong's mother.
The two instantly connected and realized that by working together, they could score big for women. "It feels like she's always been around," Thompson said of Ray, noting that she fit in with her staff and volunteers of the nonprofit organization as if she were an old friend. And this was after they had spent one afternoon together.
About the Partners
Angela Ray is an award winning speaker, coach, and author. She is the author of the book Blackberry Whispers, and the forthcoming books, Rehearsing for the Leading Role: Secrets to Successful Leadership for College Students and Crossing the Sands of Sisterhood: Stories of Friendship among the Four Divine Nine Sororities. She is also the founder of the Speaker Success Summit, a multi-day training event that teaches entrepreneurs, authors, and speakers how to effectively present their message. Today in addition to traversing the globe as a highly requested speaker, she is a special correspondent for Brand Newz, produced by Hip Hop legend, Christopher "Play" Martin.
Imani's Corporation is a nonprofit charitable organization. Its mission is to serve, strengthen and support Georgia communities. The organization advocates to improve the environment in which residents work and helps residents manage better by offering information, donations to women's shelters, centers, charity services, spiritual counseling, consulting and business development services.
The Imani's Corporation Annual Loving as God Loves Women's Retreat is free; however, pre-registration is strongly encouraged. Women in business, those starting a business, work-at-home moms, and other professionals throughout the Atlanta area are invited to attend the event which will take place at the Crowne Plaza-Airport, 1325 Virginia Ave in Atlanta from at 12:00 P.M to 5:00 P.M. Presenters include: Stephanie Thompson, Sabrina Ashley, Author of The Virtuous Gem of Spoken SAP Enterprises and Lorra Brown, founder and owner of J. Stevens & Associates. For more information contact, Shacanah Alcorn at 404-488-8529 or shacanah18(at)gmail(dot)com.