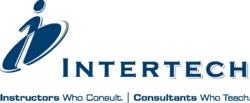 With our consulting line-up including jQuery and HTML5, we found our customers looking for coverage of ActionScript as well so we created a new service offering to meet this need
(PRWEB) September 01, 2012
Intertech (http://www.Intertech.com) has announced a new offering on ActionScript. ActionScript consulting offering compliments jQuery, HTML5, and other web-related technology offerings.
New offering helps companies use the core ActionScript features, use graphics, create display lists, use video and graphics, tweening, draw using pixels, implement advanced features including color effects, work with images, use text, leverage ActionScript within HTML links, record and playback from the microphone, and troubleshoot performance issues in ActionScript programs.
"With our consulting line-up including jQuery and HTML5, we found our customers looking for coverage of ActionScript as well so we created a new service offering to meet this need," stated Ryan McCabe, Intertech Partner.