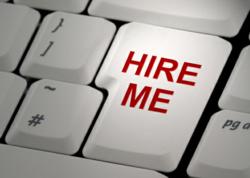 "Just ask the 12.7 million or so Americans searching for work or the over 23 million or so who are unofficially unemployed," states Leong. "Moreover, there are also the millions working part-time or underemployed."
New York, NY (PRWEB) September 06, 2012
In a recent Investment Contrarians article, expert analyst George Leong states his belief that a key point of discussion in the build-up to the presidential election will be the jobs market; however, despite all the fuss about the July numbers, Leong contends that job creation is dead.
"Just ask the 12.7 million or so Americans searching for work or the over 23 million or so who are unofficially unemployed," states Leong. "Moreover, there are also the millions working part-time or underemployed."
According to Leong, Wall Street is not hiring, technology companies are firing, and manufacturing is losing jobs to cheap overseas plants, where workers are willing to work for dirt-cheap wages.
He also notes that more and more college graduates are working at low-level jobs just to pay off their mounting student loans, which could take decades.
The media pointed to the July jobs market numbers showing the creation of 163,000 new jobs, but the unemployment rate edged higher to 8.3%, reports Leong, who believes there needs to be a steady rise in jobs to cut into the unemployment rate.
"The jobs market is even worse when considering that the consensus among economists is that the country would need to add 500,000 jobs monthly to make a dent in the unemployment rate and get it moving towards full employment at around six percent," adds Leong.
While the extension of Bush-era tax cuts to all Americans is hopeful, there continues to be deeply rooted structural issues that need to be addressed in the jobs market, such as the movement of jobs to outside the country, the Investment Contrarians editor contends.
"The reality is that America's jobs market is failing," states Leong. "The problem is that the government will be hard-pressed to fund significant capital for projects and the jobs market given the nearly $16.0 trillion in U.S. national debt."
Unfortunately, Leong concludes, job creation will remain stagnant for now, at least until the presidential election is over.
To see the full article and to get a real contrarian perspective on investing and the economy, visit Investment Contrarians at http://www.investmentcontrarians.com.
Investment Contrarians is a daily financial e-letter dedicated to helping investors make money by going against the "herd mentality."
The editors of Investment Contrarians believe the stock market and the economy have been propped up since 2009 by artificially low interest rates, never-ending government borrowing and an unprecedented expansion of our money supply. The "official" unemployment numbers do not reflect people who have given up looking for work and are thus skewed. They believe the "official" inflation numbers are also not reflective of today's reality of rising prices.
After a 25- to 30-year down cycle in interest rates, the Investment Contrarians editors expect rapid inflation caused by huge government debt and money printing will eventually start us on a new cycle of rising interest rates.
Investment Contrarians provides unbiased research. They are independent analysts who love to research and comment on the economy and investing. The e-newsletter's parent company, Lombardi Publishing Corporation, has been in business since 1986. Combined, their economists and analysts have over 100 years of investment experience.
Find out where Investment Contrarians editors see the risks and opportunities for investors in 2012 at http://www.investmentcontrarians.com.
George Leong, B. Comm., one of the lead editorial contributors at Investment Contrarians, has just released, "A Problem 23 Times Bigger Than Greece," a breakthrough video where George details the risk of an economy set to implode that is 23 times bigger than Greece's economy! To see the video, visit http://www.investmentcontrarians.com/press.