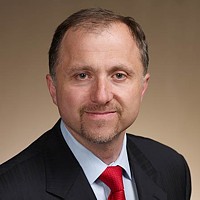 It is everybody's duty to keep drunk drivers from putting others at risk
Sacramento, California (PRWEB) September 03, 2012
Department of Transportation's National Highway Traffic Safety Administration (NHTSA) joined with local law enforcement, Mothers Against Drunk Driving (MADD), the Governors Highway Safety Association (GHSA) and the National Center for DWI Courts to officially start of the annual anti-drunk driving campaign: "Drive Sober or Get Pulled Over."
Nearly 70 percent of deaths in drunk driving crashes in 2010 involved drivers with blood alcohol levels that were twice the .08 legal limit. Police departments and law enforcement agencies across the country support the campaign through the year.
The research indicates the 10,228 alcohol-impaired fatalities in 2010 accounted for almost one out of three highway deaths on U.S. roads – the equivalent of one death every 51 minutes. During the same time period, more than two thirds of drunk driving deaths (7,145 or 70%) involved drivers with a blood alcohol concentration (BAC) of .15 or higher. The most frequently recorded BAC among drunk drivers involved in fatal crashes was .18 BAC.
The Department of Transportation's National Highway Traffic Safety Administration has also cooperated with the National Center for DWI Courts to develop new ignition interlock guidelines, which were released last month. Alcohol ignition interlock systems require drivers to blow into a breathalyzer-like device – usually installed on a vehicle's dashboard – to ensure the individual is sober before allowing the vehicle to start.
John Demas, Sacramento personal Injury lawyer has been assisting injury victims and providing the public with injury prevention resources for decades. "Too many people are killed and injured, as a result of other drivers' irresponsibility. It is everybody's duty to keep drunk drivers from putting others at risk. Poor decisions and drinking and driving impacts our clients' life every day."
The, NHTSA airs advertisements in major media markets across the country featuring "invisible" law enforcement officers observing alcohol-impaired individuals unseen before apprehending them when they attempt to drive their vehicles.
About the Demas Law Group, P.C.
The Demas Law Group, P.C. is a team of Sacramento personal injury attorneys and staff who work together dedicating themselves to providing legal representation to individuals and families who have been injured because of the negligence of others. The Sacramento firm handles legal matters including auto injuries, pedestrian injuries, catastrophic injuries, DUI accident injuries, defective products injuries, medical malpractice, defective medications, nursing home abuse, general negligence and wrongful death cases.
Contact Info
Demas Law Group, P.C.
701 Howe Avenue, Suite A-1
Sacramento, CA 95825
916.444.0100
Email Contact: info(at)demsalawgroup(dot)com