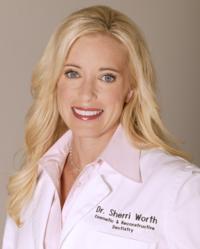 Newport Beach, CA (PRWEB) September 01, 2012
When summer comes to an end and our schedules get back to normal we think about making our teeth bright and beautiful. The first step for many is to have an in office Zoom Bleach, which is a one hour treatment in the dental office to whiten your teeth. It has become a regular in people's schedules, just like coloring or cutting your hair. Dr Sherri Worth, Los Angeles and Orange County cosmetic dentist, is now offering teeth whitening with the one hour Zoom Bleach to all patients that would like to safely brighten their smiles.
Everyone wants to have healthy, white teeth but most people want to avoid the dentist. Dr. Sherri Worth states, "many patients will come in for bleaching which will lead to an exam and cleaning—this keeps them aware of their oral health and the importance of maintaining a healthy oral cavity. So vanity can lead to good health. " For those patients who have been avoiding their dental cleanings will often times be more willing to go see the dentist if it involves a positive experience and a brighter smile. Many fears that patients have are from painful experiences at young ages with dental work. Advances in dentistry have allowed painless treatments, which can make people comfortable with the dental office and more apt to maintain good oral health. The anxiety that people have developed over procedures such as dental implants and crown restorations has now decreased with the ease of current dental technology.
The celebrities are not just interested in white teeth, according to the office of Dr. Sherri Worth. The actors will schedule a regular hygiene visit and exam but follow it up with a one hour Zoom Bleaching to get ready for the red carpet. The in office bleach can be enhanced by using some take home bleach in bleach trays for a few one hour sessions at home after your in office treatment. Home trays are a great way to maintain your whiteness and keep your smile beautiful. For a very affordable brightening boost, the Crest white strips are a good option.
Dr. Worth has quick tips to maintain the whiteness and still enjoy your favorite coffee or tea in the morning. You can make a mixture of baking soda and hydrogen peroxide—just enough to create a little paste. Then, use a soft brush and scrub away any coffee, tea, red wine or dark food stains. Be very careful not to brush too hard or irritate your gums by brushing to aggressively. Rinsing your mouth with water or mouthwash after drinking dark liquids or eating food that stains is an effective way to wash the immediate stain away.
Dr. Sherri Worth and the excellent hygiene staff educate their patients on nutrition and tips for a healthy oral environment. The state of the art facility and current techniques at the office of Dr. Sherri Worth offer modern dental procedures including hygiene, preventive dentistry, general dentistry, veneers, porcelain crowns, implant dentistry and reconstructive dentistry.
Please call (949) 644-6988 or visit http://www.drsherriworth.com to learn more about the services provided by the offices of Dr. Sherri Worth.