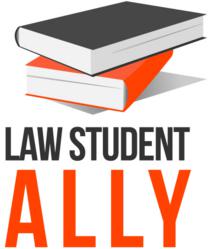 (PRWEB) September 02, 2012
Every law student must manage time effectively to be successful in law school. Students who do not complete assignments on time put grades, reputation, and potential employment at risk. Getting behind causes the quicksand effect: once students are in the muck, the more they scramble to stay afloat and the faster they sink. This three-step approach keeps law students out of the quicksand.
Step 1: Break Down Tasks into Small Chunks and Assign a Time Frame
"I want to be a patent attorney," is not a goal that will get a law student through the week's reading. "Do Torts," is not defined enough either. Set small well-defined goals such as, "Read and brief three cases in the next hour," "Add to and revise my CivPro outline from 4 to 5:30PM."
Step 2: Be Reflective and Realistic
Pay attention to how long it takes to brief a case and set a time that allows you to be successful. If it takes 20 minutes to brief a case, do not set a goal of an hour to brief five cases. Know how long it takes and schedule accordingly.
It is a common law student mistake to devote 40 hours a week to accomplishing assignments and then try to complete the assignments in 40 hours. The work drives the time. The time does not drive the work. Time the tasks: Reading 50 pages takes ____ minutes. Briefing a short case takes ____ minutes. Updating an outline weekly takes ____ minutes. Determine the time needed, then allot the time. Bonus: Confidence increases because goals are consistently reached everyday.
Step 3: Create a Schedule
Create an organized and efficient schedule. Setting goals is abstract. Setting a schedule is concrete. Use the syllabus to determine what needs to be done, break it down into small chunks, set a realistic time to accomplish each chunk, and map out a schedule that lists the task and time allotted for each chunk.
A visual schedule is essential, especially for a first year law student. As skills improve and briefing/reading/outlining takes less time, readjust the time allotted. As you complete each task, cross it out and note the time. You are monitoring progress and gaining satisfaction from completing a task.
Always build in extra time. First, it guards against falling behind. Falling behind is never an option because it leads to a rapid decline in performance. There will be cases that are tougher to brief and take extra time. Plus, there will be unavoidable distractions. Pad the schedule to accommodate these inevitable events. Second, padding the schedule gives you periodic mood boosts because you will accomplish goals with time to spare. Use the extra time for a longer break or a few multiple choice practice questions to help you get ahead of the pack.
A great time manager will be a successful law student. Manage your time by breaking down tasks into smaller chunks and creating a realistic schedule that is modified as skills improve.
Law Student Ally is a law student coaching/mentoring service. For more guidance about law school, and to maximize the law school experience, go to http://www.lawstudentally.com