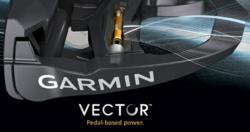 With its huge diversity of metrics, power meter compatibility and incredible post-ride maps the Garmin Edge 500 still remains the bike computer to beat
Bozeman, MT (PRWEB) September 02, 2012
Garmin Edge 500, two year's after its introduction, and it is still the chosen one as a bike computer according to the Heart Rate Watch Company! "With its huge diversity of metrics, power meter compatibility and incredible post-ride maps the Garmin Edge 500 still remains the bike computer to beat", says Rusty Squire, President of the Heart Rate Watch Company.
If one looks at the long list of professional cyclists that use the Garmin Edge 500 it becomes obvious that it has had a major impact at the professional level. "Add to it the compatibility with the new Garmin Vector power pedals that give left/right power balance and the new Garmin Edge out front bike mount and you have a serious package that can deliver at any level", says Squire.
The Garmin Edge 500 had overall victories this year at The Giro D'Italia, the USA Pro Cycling Challenge and had a long list of race victories.
The fact that the Edge 500 delivers pedal cadence, heart rate, speed, distance, maps, inclination, altitude, power output and so many other metrics makes it tough to beat. This bike computer also has a great mounting system that won't scratch your stem and maintains a very minimalist size, along with offering up to 20 hours per charge in GPS mode.
"We don't consider these things lightly, our testers and company members are constantly testing product and if you are called our product of the year in any category then you earned it", says Squire. He adds, "We our proud to give our 2012 bike computer of the year award to the Garmin Edge 500 and we are also very much looking forward to the Edge 800 upgrade that is rumored to be coming out this Fall".
"For off-road use mountain biking we actually prefer the Garmin Edge 800 because of its onscreen mapping, especially when loaded with the SD topographic maps card", says Squire. He adds, "For road biking we prefer the Edge 500 unit with the new Garmin Edge out front bike mount".