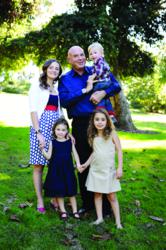 If a customer would benefit more from selling somewhere else, whether it's to his best friend or even to a competitor, Hamel's employees will tell them so. It's this honesty and integrity that cultivate a strikingly high percentage of repeat customers for
San Diego, CA (PRWEB) September 18, 2012
"If you've seen our commercials, you probably know that we sell 'vintage jewelry.' But what is vintage jewelry, really?" Leo Hamel, owner of Leo Hamel Fine Jewelers and Jewelry Buyers, begins. "We like to think of it as 'previously loved.'" All vintage jewelry and preowned watches in Hamel's store start on the buying side of the company—customers sell unwanted jewelry and watches to Leo Hamel Jewelry Buyers, one-half of the Leo Hamel brand. Then, specialized staff sort through them to choose items of the highest quality to be sold in the Leo Hamel Fine Jewelers retail showroom in San Diego. These pieces look brand new, but the fact that they are actually "previously owned" dramatically shrinks the price tag for the new owner.
"Why would you pay full price for a piece of designer jewelry or an expensive watch, when you can come here and pay a fraction of the price for the same piece that looks brand new?" Hamel inquires. "No one but you (and your wallet) will know you didn't pay full price!"
While Mr. Hamel may have started his empire selling jewelry, buying it is just as important a priority these days. Leo Hamel Jewelry Buyers has opened eight locations conveniently located throughout San Diego County in Oceanside, Escondido, Rancho Bernardo, Solana Beach, San Diego (next door to the retail store), La Mesa, El Cajon, and Chula Vista. Customers can sell their unwanted valuables at these storefronts and will receive immediate payment. Unlike many places that advertise "quick cash for gold," the selling process is a comfortable experience at Leo Hamel's. Once a customer brings in an item that he or she would like to sell, a highly trained estate buyer examines it to determine if he or she can make an offer on it, and if so, the customer walks away with extra money on the spot.
An important aspect of this dual-purpose company is that Leo Hamel Fine Jewelers and Jewelry Buyers is a self-contained entity. Everything is done in-house to eliminate the middle man, thereby eliminating extra cost for the customer. When someone sells an heirloom quality necklace to Leo Hamel Jewelry Buyers, that necklace is transferred directly to the Leo Hamel Fine Jewelry showroom. No middle man markup, no hidden expenses.
But how does the average consumer know he's not being swindled when he sells his broken jewelry, quirky antiques, or even a like-new watch to the estate buyers? Hamel soothes concerns by hiring the very best to evaluate these items, which can range from broken pieces of metal to military memorabilia to large diamonds. Most of his estate buyers are Graduate Gemologists trained at the Gemological Institute of America (GIA) or have extensive professional experience. They are very knowledgeable about gemstones and antiques, not just scrap gold, and study market trends in order to give solid advice. If a customer would benefit more from selling somewhere else, whether it's to his best friend or even to a competitor, Hamel's employees will tell them so. It's this honesty and integrity that cultivate a strikingly high percentage of repeat customers for Leo Hamel Jewelry Buyers.
"Our buyers are lauded by customers for their professionalism and ability to make what can be an embarrassing, painful experience into a pleasant one," Hamel says of his staff members, who frequently receive handwritten notes, emails, and Yelp reviews of gratitude.
Leo Hamel, whose Jewelry Buying locations specialize in buying fine Swiss watches, advises that customers looking to sell a watch should be very selective. "It's important to sell to someone who knows the fine watch market and keeps up with their collectible value," Hamel warns. If you want to sell a diamond, Hamel pays premiums for larger ones, as vintage diamonds are always in demand in his showroom because of the excellent value.
Overall, Hamel thinks it's a fine time to sell gold and other unwanted valuables. "The price of gold has leveled off but is still at historical highs! Four short years ago it was trading for half of what it goes for today," he remarked. He also takes trade-ins if a customer doesn't need to sell, but just wants to show off something new.
Leo Hamel Fine Jewelers has been buying and selling jewelry in the San Diego area for over 32 years. In 2011 they were voted San Diego's Best Designer Jewelry in the 10News.com A-List contest, San Diego's BEST Jeweler in the U-T's 2010, 2011, and 2012 SD BEST poll, and San Diego's Best Jewelry Store in Citybeat's 2011 Readers Poll. Leo Hamel Fine Jewelers has a retail showroom in San Diego near Old Town, as well as eight jewelry and gold buying locations in San Diego, La Mesa, Solana Beach, Oceanside, Escondido, Rancho Bernardo, Chula Vista, and El Cajon.
For more information about this press release, please contact Halee Hobson at 619-299-1500 or haleeh(at)leohamel(dot)com.