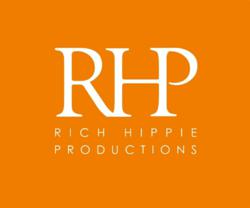 VIACOM chairman Sumner Redstone praised the acquisition of the book and the hiring of Keri Ann Kimball as President at Rich Hippie Productions.
BEVERLY HILLS, CA (PRWEB) September 04, 2012
Sydney Holland, Founder and CEO of Rich Hippie Productions (RHP), announced today the acquisition of film and television rights to "American Eve: Evelyn Nesbit, Stanford White, The Birth of the 'It' Girl and the Crime of the Century" by author Paula Uruburu.
The book, published by Penguin Books' prestigious Riverhead Books imprint, tells the story of the first American "It" girl, magazine model Evelyn Nesbit, who was the catalyst for the first so-called "crime of the 20th century" - the notorious murder of famed architect Stanford White by Nesbit's demented millionaire husband, Harry K. Thaw in Madison Square Garden in 1906. The author, Dr. Paula Uruburu, is an English professor at Hofstra University in New York and a celebrated American historian specializing in film, the status of women and class conflict in America's Gilded Age.
New York Times: "Magnificent"
The New York Times pronounced Uruburu's book "a magnificent use of Nesbit's memoirs, letters and photographs."
The best-selling biography was initially acquired by film and television industry veteran Keri Ann Kimball who was announced earlier this month as the new president of Rich Hippie Productions. In her new post, Kimball oversees the acquisition and development of all of RHP's growing family of film and television properties.
Redstone: Appointment of Keri Ann Kimball
Sumner Redstone, Executive Chairman of VIACOM, congratulated the RHP management team on their acquisition of the book. Redstone also said: "Rich Hippie Productions is moving in the right direction with the appointment of Keri Ann Kimball as president, which was announced on August 2nd of this year."
Redstone added: "Acquiring quality and lucrative properties, such as American Eve, confirms my belief in the future success of RHP. The passion and talent that Kimball and Holland are bringing to this enterprise, assures me that RHP is bound to be a tremendous success."
Sex and power and money collide
Says Holland: "American Eve has all the elements of a great classic: rivalry for the affections of a young girl, the "It" model of the Gilded Age, and a high society murder. The book delivers solid history and a telling revelation of the lives of the rich and powerful in American industry, art, and media just as the nation was coming of age on the world stage."
Added Kimball, who herself graduated in theater and film arts in Manhattan at New York University: "The New York City murder of Stanford White and tragic love story of Evelyn Nesbit compels as a cautionary tale of what happens when the desire for sex, power and money collide. We intend to develop a script told through Evelyn's eyes that will deliver that very human story in an irresistibly dramatic fashion – recreating the era in all of its rich opulence and squalor, and providing terrific and vivid award-worthy roles for one of Hollywood's finest young actresses and for two of the most compelling and accomplished actors of our time."
About Rich Hippie Productions
Rich Hippie Productions is a full scope media and production company that focuses on creating, financing and distributing entertainment content and intellectual property across multiple platforms. The company is based in Beverly Hills and is owned by Sydney Holland.
Owner and founder Sydney Holland is a nationally respected marketing executive, luxury brand leader, philanthropist and serial entrepreneur. Her work has helped put brands like Isabella Fiore, Hugo Boss, LIV GRN, UnSpoken and the internationally acclaimed, Los Angeles based store Kitson on the map. Sydney is currently a co-owner of two fashion brands, LIV GRN and UnSpoken Lingerie.