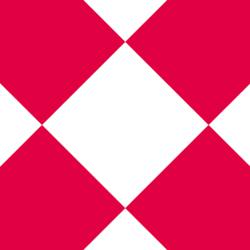 The strongest price growth over the past three months was seen in the £10m+ price bracket with an increase of 2.9%.
(PRWEB UK) 2 September 2012
Knight Frank's Prime Central London Sales Index, results for August 2012:

Prime central London property prices rose 0.5% in August, taking annual growth to 9.9%
Prices have now risen by 49.9% since the post credit-crunch low in March 2009
Prices are at a new record high and are (14%) above their previous peak in March 2008
The 1.8% price growth in the three months to August represents the lowest three-month growth figure since November 2010
Price growth in the year to August was stronger for apartments (10.9%) than for houses (8.6%)
Prices for the best residential property in central London continue to grow, but the rate of growth has fallen since the start of the year, Liam Bailey explains.
In our July index report we suggested that property prices in prime central London were likely to slow in the coming months. The 0.5% rise in prices in August was not a dramatic departure in market performance. However, together with the 0.5% rise during July, the rate of annual growth has declined from 12% at the beginning of this year to 9.9% now.
The rate of price growth may have slowed, but a 4.8% uplift over the past six months has occurred despite a number of potential setbacks. The most significant of these was the 40% rise in the top rate of stamp duty in March, with new and still undefined rules for an annual charge on £2m+ properties held in certain ownership structures and the reform of non-resident capital gains tax rules.
Moreover, while the Olympics were an undoubted success for London, they had the effect of keeping some prospective buyers away from the market during late July and August.
The strongest price growth over the past three months was seen in the £10m+ price bracket with an increase of 2.9%. The slowest growth, 1.4%, was seen in the £1m to £2.5m bracket, which could be explained by uncertainty surrounding the new stamp duty rate.
Among the areas performing particularly well, in terms of prices, is Knightsbridge, which has seen 3.6% growth in the past three months and 15.8% in the past year – the highest rises of all areas covered by the index.
Other significant increases over the past three months were seen in Notting Hill (3.2%) and Belgravia (2.8%). This has been supported by continued demand from international buyers, notably those from Russia, India, France and Italy buyers.
The critical issue for prime London property over the remainder of this year will be the willingness of international buyers to continue looking to place their equity in this market. How the Euro crisis pans out will be a critical issue. Over the past two years, every time the crisis has threatened to turn to catastrophe the response has been increased demand for London property.
Our view at the current time is that, while this demand will be unlikely to translate into rapid price growth over the next few months, it should help to maintain demand and liquidity in the market.
For further information, please contact:
Liam Bailey, head of Residential Research, Knight Frank, +44 (0)7919 303 148, liam(dot)bailey(at)knightfrank(dot)com
Daisy Ziegler, London PR manager, Knight Frank, +44 (0)20 7861 1031, daisy(dot)ziegler(at)knightfrank(dot)com
ENDS
Notes to Editors
Knight Frank LLP is the leading independent global property consultancy. Headquartered in London, Knight Frank and its New York-based global partner, Newmark Knight Frank, operate from 242 offices, in 43 countries, across six continents. More than 7,067 professionals handle in excess of US$817 billion (£498 billion) worth of commercial, agricultural and residential real estate annually, advising clients ranging from individual owners and buyers to major developers, investors and corporate tenants. For further information about the Company, please visit http://www.knightfrank.com.