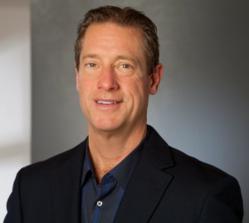 "It's a real-time world now, and if you're not engaged, then you're on your way to marketplace irrelevance," Mr Scott stressed.
(PRWEB) September 02, 2012
As the tiny Caribbean nation of Belize prepares to celebrate its 31st birthday on September 21, the owner of one of the country's most successful eco resorts emphasised that smaller nations must be willing to embrace new technologies, tools and practices to compete with more established tourism destinations.
And international marketing guru David Meerman Scott agrees.
The Lodge at Chaa Creek owner Lucy Fleming, who was a panelist in the recent 2012 Belize Marketing Summit which featured a Marketing Masterclass conducted by David Meerman Scott, said that businesses who took up his advice stood a much better chance of succeeding in the increasingly competitive global tourism market.
"I think one of the most valuable things Mr Scott did was wake people up to the fact that changes in how people consume information in the digital age hold huge potential for those of us in Belize, where brand recognition and marketing budgets are still tiny compared to more established competitors.
"At Chaa Creek we realised some years ago that we could not successfully compete using traditional approaches to marketing; the competition was just too big and too well established.
"At the same time, social media and blogging were really taking off, and the light went on over our heads. We have a great product with excellent word of mouth. If we can extend that word of mouth and introduce more people to Belize, momentum would build naturally. And it has."
Marketing administrator Larry Waight said Chaa Creek's social media strategy was one of the first in Belize, and proved successful, even gaining the notice of industry luminaries such as Mr Scott.
"Developing interesting, useful content with a professional writer and taking a dedicated approach to online media outreach, engaging an audience rather than pushing advertising at them as most business do, we began really communicating in a way people appreciated, and interest in Belize and Chaa Creek continued to build. It's a more creative, ethical approach, and it works," Mr Waight said, noting how authors such as Seth Godin, Guy Kawasaki, Brian Clark and others promoting content marketing were changing the face of marketing worldwide.
This is the message David Meerman Scott espoused in Belize and during his speaking engagements and marketing seminars worldwide.
"Communication is evolving, technology is evolving and we must also evolve," he told the Belize summit audience before explaining the concept of "real time" marketing. While traditional marketing often involves carefully constructed, often costly campaigns, the real time model encourages businesses to be responsive and use up-to-the-minute engagement with their audience.
"It's a real-time world now, and if you're not engaged, then you're on your way to marketplace irrelevance," Mr Scott stressed.
Ms Fleming agrees, and said the implications for smaller business and countries were enormous. "Creativity and communication is trumping big budgets and flashy display advertising. This has levelled the playing field enormously, and to the advantage of the consumer as well as smaller countries and organisations. But first and foremost, you must have a great product," she said.
Mr Waight said David Meerman Scott is slated to return to Belize and Chaa Creek in the near future, and that excitement is already building at the prospect of more marketing master classes.
"The last 2012 Marketing Summit showed that Belizeans are ready to embrace new ideas and ways of doing things. It's great that an office in the middle of a beautiful rainforest can essentially be making the same impact as one in a New York skyscraper. This has been the promise of new, content based marketing, and it's coming true," Mr Waight said.