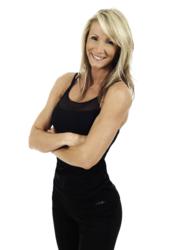 Elizabethtown, KY (PRWEB) September 02, 2012
Fit Yummy Mummy, a fitness company devoted to providing workouts for moms, is inviting women to join its 10 week Fall Transformation Challenge. This season's weight loss challenge is one of many Fit Yummy Mummy has run over the past several years.
Workouts for moms expert Holly Rigsby, owner of the company Fit Yummy Mummy, notes that she has hosted multiple body transformation contests each year for each of the past 5 years. "Every season poses its own unique health and fitness challenges, but busy mom fat loss is an attainable goal when given the right tools to succeed," Rigsby says.
Rigsby explains that in order to lose baby belly, women must focus on several factors, but two above all else: diet and workout selection. Rigsby elaborates, "You cannot just show up at the gym, stay there for a while, and expect results without actually having a proven plan of attack."
Rigsby pays special attention to diet when crafting a busy mom workout. Her dietary focus is on eating enough protein to fuel muscles and boost metabolism after strength training workouts. She also speaks out against the dangers of excess sugar and empty carbohydrate content.
"There's no better feeling than burning off that muffin top, but it can only be achieved if you are eating right and working out effectively, not just one or the other," Rigsby says. "For this reason, Fit Yummy Mummy offers the best workouts designed specifically for busy moms, as well as helpful diet info."
The Fall Transformation Challenge is a 10 week fat loss challenge starting Tuesday, September 4th. In order to join the transformation contest, women need to first join Fit Yummy Mummy's online support network ClubFYM.
Through ClubFYM women can interact with other program participants every day, while also using the forum to seek out coaching advice and training tips to make it through the challenging 10 week time period successfully.
Of Fit Yummy Mummy's role in helping moms lose weight during the challenge, Rigsby notes that her company typically provides moms with motivation, support, and accountability, in addition to workouts and diet tips.
"The Fall Transformation Challenge offers a support network for fat loss," Rigsby notes. "Sure, you may know that a good diet is the key to fat loss, but are you willing to be held accountable for the foods that you eat?"
The Fall Transformation Challenge begins Tuesday, September 4th. Registration for the contest is available to women who join Fit Yummy Mummy's Club FYM at ClubFYM.com.
For more information on the Fall Transformation Challenge, visit: http://www.clubfym.com/
About Holly Rigsby: Holly Rigsby is the Co-Owner of Fit Yummy Mummy. She offers her clients a variety of training products to help them burn fat and also writes a fitness blog for FYM.
Fit Yummy Mummy is part of the Fitness Consulting Group family of companies. FYM releases fitness products for moms looking to burn fat and get in shape. It also offers workout tips through its blog.
For more information on Fit Yummy Mummy, visit: http://getfitandyummy.com.