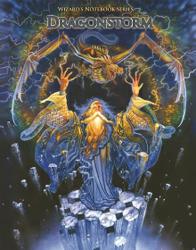 To be successful at the office or in school, you have to feel a bit of magic inside yourself.
Colorado Springs, CO (PRWEB) September 12, 2012
World famous artist, Myles Pinkney, emerges from coma after having a severe case of pneumonia that progressed into sepsis. With a full body infection and in extreme pain, the doctors had no choice but to put him into a medically induced coma until the infection could be controlled. He nearly died multiple times, but after 23 days the infection subsided and he was awoken. After such a prolonged illness he was so weak he could not even walk. It took quite a while for his strength to return. It was also questionable if he would be able to resume painting, the nerve damage was extensive.
Myles has always had a great wit about him. Shortly after awakening he was back to his usual self making keen observations and witty comments. With a great deal of determination, Myles headed back into the studio. Having suffered so much nerve damage, it took some time for his hands to become steady, but he once again began to create his art. It has taken over a year since the coma to regain his strength, stamina, and his steady hand. Myles Pinkney is emerging back, refreshed, and with a new found passion. A passion to share his art in new ways.
With summer drawing to a close in the Northern Hemisphere and people heading back to school and getting serious at the office, Myles wanted to create a series of Wizard's Notebooks that would inspire deep thought and creativity. "To be successful at the office or in school, you have to feel a bit of magic inside yourself," says Myles. "Whether sitting in a business meeting or in the classroom, a little wizard inspired magic can give anyone the edge they need to be successful." Each notebook contains 102 lined pages.
"Myles color palette choices are amazing", says Mark Schumacher, President of Lowry Global Media LLC. "The real trick is to reproduce those colors on the covers of the Wizard's Notebook Series. I couldn't be happier with the printer. Every cover captures the stunning beauty and depth of color that Myles artwork displays. The feel of the cover is like satin, with a silky texture that really compliments Myles world class art."
About Lowry Global Media LLC
Lowry Global Media LLC is a publisher of iPhone and iPad Apps, Video, and Digital and Print Books. Visit http://www.LowryGlobalMedia.com
Lowry Global Media LLC is proud to feature the artwork of Myles Pinkney, which is like no other. Myles paints realistic renderings of imaginary subjects. His color palette choices and mind blowing details make his art truly unique and world class. Many of his pieces have taken years to complete. Myles Pinkney's art can be found adorning homes throughout Europe, Asia, North America, and Australia.