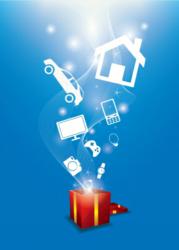 Philadelphia, PA (PRWEB) September 06, 2012
According to Cellular Country, its customers have the Motorola Devour atop their wish lists. The company's customers are clamoring for the Devour because of its affordable price of $94.99. The low price has already led to dozens of pre-orders through the company's online store.
Besides the affordable price tag, this Motorola phone provides users with a depth of features and applications. The Devour from Cellular Country uses Verizon as its primary carrier. Customers who have a pre-existing Verizon plan no longer have to change carriers when they purchase this cell phone. They can transfer their existing plan to the Devour that they have purchased. Customers who use their existing Verizon plan can maintain the benefits and services that Verizon offers.
This Motorola cell phone has high quality features and applications that keep customers coming back for more. The Devour has the Android HTML WebKit with Adobe Flash Lite to make Web surfing a thrilling and fulfilling experience. Visit different websites and download online content with the greatest of ease. The 3-megapixel camera provides users with a handy device whenever they want to immortalize a priceless moment.
The many features and applications of the Devour from Motorola make it not only a bargain find, but also a portable device that can store priceless moments. It comes as no surprise as to why this cell phone is so popular with Cellular Country's customers. Its many features and affordable price has set it apart from the rest of the Motorola cell phones in Cellular Country's product lineup.
About:
Cellular Country is a used cell phone retailer that offers customers high quality cell phones at affordable prices. Purchase LG, HTC, Samsung, Sony, Pantech, and other cell phone brands by visiting their website http://www.cellularcountry.com.