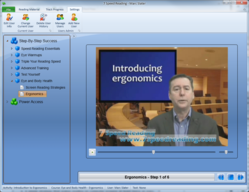 "If you know that several of your friends have read a story, you'll be more interested in it."
New York City, NY (PRWEB) September 13, 2012
A significant number of news websites have released social reading apps in the last few years. Some of the most popular social reading apps have been published by The Washington Post, Huffington Post, The Guardian, MTV, and ESPN. All of these apps basically act as newspapers for Facebook, allowing people to discover and connect around the day's latest news. Users of these apps can read news stories without being redirected to the source's website or having to leave Facebook. Once a user has read a story, this activity is shared on his or her timeline and newsfeed. While commenting on the use of social reading apps, the chairman and CEO of the Washington Post Company, Donald Graham, says "If you know that several of your friends have read a story, you'll be more interested in it."
With repeated usage, social reading apps are able to understand a user's preferences and thereby recommend news stories that may be of interest to them. These apps have brought about new literacies and changed what it means to read. Reading and learning are becoming increasingly social events, in no small part due to the fact that today many people are sharing and exchanging information with others on social media platforms. Nonetheless, the concept of using social media to read may present an added challenge as the average reader may not have the capacity to handle this information overload without additional training.
It is estimated that the average reading speed of someone who does not have speed reading skill is only 250 words per minute. Appreciating the use of new technologies to increase world awareness of literacy, Marc Slater, the creator of 7 Speed Reading software, says, "In order to benefit fully from the use of social reading apps, people need to acquire online speed reading skills." Individuals who have been trained in speed reading have an average reading speed of between 600 and 1000 words per minute. In today's information-overloaded media, speed reading certainly helps.
To find out more about the software's advanced features, please visit: http://www.7speedreading.com
*******
About 7 Speed Reading™
7 Speed Reading is the only modern speed reading software that uses the latest technology to produce superior results.
The software provides its users with a new way to master speed reading that guarantees three times the reading speed along with improved memory and comprehension.
The software is poised as the most comprehensive speed reading system anywhere. It contains seven learning strategies, fifteen software activities, video training, advanced tracking capabilities and many more exciting features.