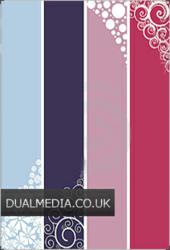 13 years and still contemporary
Manchester (PRWEB UK) 5 September 2012
Dual Media pride themselves on being a supremely customer-focused business that provides top level Manchester web designer and SEO services for all of their clients. While the majority of companies claim to favour the same approach, Dual Media do things slightly different; they provide a service that is down to earth, friendly and fuss-free.
Bells and whistles make for great pitches; however they don't rank anywhere on Google. Dual Media Director, Andrew Brown is proud of the way that his plain speaking, hardworking and incredibly talented staff have received accolade after accolade from delighted customers who appreciate the hard work and dedication that has been put into their projects.
"At Dual Media we believe in straight talking, jargon free communications and working hand-in-hand with clients to ensure that their every need is considered and delivered".
Andrew recognises that the media world is indeed a competitive one which is why his team have consistently worked outside the box in order to ensure that their web design Preston business remains a cut above the rest.
Andrew Brown himself has featured in one of the UK's leading online magazines as one of the UK leaders of web design and SEO marketing. This hasn't gone to head however and his team are currently developing and launching new and very exciting iPhone and android apps.
As a company who has a bank of competitive keywords ranking number one in Google, Google Shopping and other major search engines, Dual Media have a keen grasp on the ever evolving world of SEO and put in the hours to ensure that once achieved, rank positions are maintained.
With thirteen years of experience in web design and ten years in SEO practices, Dual Media have worked with a great number of prestigious clients such as the NHS, the Telegraph, Hi Life Diner Clubs and even a few celebrities. The success of the company has not been in scoring huge contracts, "although they are always welcome", Andrew comments. The success of Dual Media has been attributed to team work and providing the same top level of service for all clients, regardless of the size of the company.
For web design, Ecommerce Solutions, SEO advice, planning and implementation and a range of additional services, Dual Media are the go-to company for top service without the fuss.
To contact Andrew Brown, Director of Dual Media, call 01253 406663 or email andrew.brown(at)dualmedia(dot)co(dot)uk