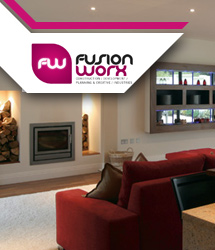 Fusion Worx Double House Prices in Months
Blackpool (PRWEB UK) 5 September 2012
Fusion Worx are a company of builders in Blackpool that go the extra mile for their customers, cutting costs while refusing to compromise on quality.
Anyone with any interest in home building, renovation or interior design will no doubt at some point have tuned into the DIY and building shows that are regularly broadcasted. The beauty of these shows is that they make even the largest and most elaborate project seem effortless. In the real world the builders in Preston are constantly on the go ensuring that their customers are involved every step of the way.
Fusion Worx recently took on a house in Preston New Road, Blackburn which involved completely renovating a house. The dedicated team removed walls, added steel supports, installed state of the art Velux windows and sky lights, had an electrician in to completely rewire the property and arranged for a Blackpool plumber to re-plum the property and install a new and efficient central heating system.
This epic project took the firm just three months which is an impressive deadline for such an extensive project. The costs of the changes were just £37,000 and to the owner's delight the new estimated house price, based on the size and quality of the renovation is £475,00. Considering the property was bought for £265,000 it is unsurprising that the owners are thrilled with the transformation and the fact that their property value has almost doubled in just three months.
"This was amongst some of the largest projects that the firm has taken on to date and was a rip-roaring success due to the hard work, determination and skill from those on the Fusion Worx team" reports the very proud Fusion Worx Director.
One of the main reasons that Fusion Worx, a relatively young company, has proven to be so popular with clients around the Lancashire area is their ever-present commitment to quality service that puts the customer's needs, wants and wishes first. Renovation and rebuilding work entails a significant amount of planning. In order to ensure all plans are the very best that they can be, Fusion Worx get the property owners involved.
Whether the project is a kitchen renovation or a large conversion, Fusion Work insists on working hand in hand with the client to ensure that the plans written include everything that is wanted and needed. After all, as the team quite rightly insist, "We don't have to use the kitchen every day, the client does. It is essential therefore that the designs are made with the family's comfort and taste in mind".
Fusion Worx are the place to go to obtain a realistic quote for all types of work in the Lancashire area and to discuss your building needs.
For more information on how Fusion Worx can use their building magic on you call 07810873677 or email andrew.brown(at)dualmedia(dot)co(dot)uk