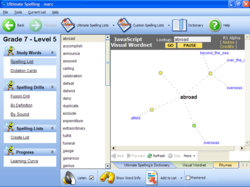 One typo in an otherwise excellent professional document may mean the difference between success and failure.
New York City, NY (PRWEB) September 18, 2012
The Atlanta Open Orthographic Meet, which takes place every year, is a spelling bee that targets adults 18 years and older. However, unlike other spelling bees, this particular competition is written and free for all participants. The spelling bee was founded in 1971 to settle an argument among drinking buddies at the Stein Club regarding who among them was the best speller. The club's management pitched in and provided a pitcher of beer as a prize for the winner. The winner that year was J. Richard (Dick) Price. In 2001, the Stein Club had closed down and thereafter the competition was held at Manuel's Tavern. Since Manuel's Tavern provides the space for free, participants of the bee are encouraged to purchase food, drinks, and appetizers.
Over the years, the competition has continued to attract scores of adults who are interested in learning to spell. Some of the most notable winners of the Atlanta Open Orthographic Meet include Dr. Eugene Brown, a retired internist; Patti Wallace, a graduate in French romance novels; Ed Martin, a lawyer, forester, and college instructor; Terri Soules, a teacher and poet; and Karen Peterson, who works for Greenville News in South Carolina. The above named spelling bee winners have also served on the organizing committee.
Applauding the organizers of this and other spelling bees, Ultimate Spelling has stated that the benefits of spelling bees to students go beyond learning to spell. These competitions promote literacy and help participants to develop self-confidence, communication skills, and public speaking skills. They teach students how to thrive under pressure. In addition, while preparing for the competition, students are able to improve their comprehension and develop study skills. "In order to survive in today's knowledge economy, students need to have a strong vocabulary, and the ability to spell those words correctly," says Mark Slater, the manager behind Ultimate Spelling tutor software. "One typo in an otherwise excellent professional document may mean the difference between success and failure."
To find out more and get on the road to better spelling by next week, please visit: http://www.ultimatespelling.com
*******
About Ultimate Spelling™
Ultimate Spelling provides a modern and easy to use spelling software that has been designed with one goal in mind – making children WANT to learn.
It is a fast and easy way to master even the most complicated spelling, without the need to write long lists or complete boring tests.
In fact, Ultimate Spelling provides more than just spelling help. It is a complete educational resource that boosts all level of a child's literacy.
Containing a personal computer tutor, Ultimate Spelling is the most realistic step-by-step guide to flawless spelling ability.