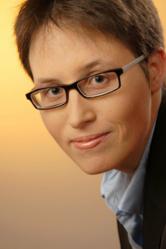 Sandra Lehnst: To Publisher and Editor-in-Chief Michael Weinzetti and me, the opportunity to cooperate with what is not only the longest-established, but surely also the most prestigious of design and advertising associations
New York, USA (PRWEB UK) 4 September 2012
Ignacio Oreamuno, Executive Director of the Art Directors Club (ADC), and Sandra Lehnst, CEO of Lürzer's Archive, announced today a partnership between their two companies, both key resources to the international creative community. Partnership includes a newly established system allowing ADC Annual Awards entry through Lürzer's Archive, co-production of ADC Awards Magazine, and more.
As part of this new alliance, Lürzer's Archive will be a leading supporter of the 92nd ADC Annual Awards in spring 2013—from which the two organizations will be co-producing a tri-annual ADC Awards Magazine, the first to be published in late fall 2012, featuring a behind-the-scenes look at the people and the work committed to the craft of visual communications.
Additionally, Lürzer's Archive launched a new homepage this year, within which top industry professionals can submit creative for publication, while seamlessly and simultaneously entering their work in the ADC Annual Awards. They will also be establishing their New York headquarters at ADC Global in Manhattan.
"ADC is, and always has been, primarily invested in the art of what we create in advertising and design," Oreamuno said. "Joining forces with the publication that for more than 25 years has been committed to showcasing and inspiring the same audiences, makes perfect sense."
Lehnst added, "To Publisher and Editor-in-Chief Michael Weinzetti and me, the opportunity to cooperate with what is not only the longest-established, but surely also the most prestigious of design and advertising associations, will be a wonderful chance to strengthen our ties to the international advertising scene—enabling us to showcase even more outstanding creative work to inspire the world."
All current and future ADC individual members will receive a trial subscription to Lürzer's Archive magazine, and all ADC corporate members offered a significant subscription discount.
Please check out the editor´s blog: http://www.luerzersarchive.com/content/show/id/53933