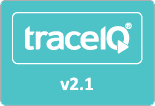 Cardiff (PRWEB UK) 4 September 2012
Tracesmart, leading supplier of consumer data intelligence, has announced the launch of version 2.1 of its online tracing and investigation application, TraceIQ. Providing access to a wealth of new data and enhanced features, TraceIQ v2.1 is set to improve its users tracing success rates and provide an extensive array of additional information to aid investigations.
Following on from the successful launch of TraceIQ v2.0 earlier this year, version 2.1 provides three major enhancements. The addition of a variety of new data combined with the company's proprietary matching logic has seen Tracesmart swell its Smartlink database (the company's in-house address link database, which powers the Smartlink section within TraceIQ and helps users to find people quickly and easily) by more than 100%. Chris Rothwell, Sales Director at Tracesmart, highlights the importance of this particular update:
"The latest release of TraceIQ has seen the amount of available address links double and therefore is one of our most significant launches to date. We are anticipating our client's productivity, in terms of both positive traces and establishing associations between individuals, will increase dramatically.
TraceIQ is used by a range of organisations that have a variety of different needs and use it for distinctly different purposes, which range from debtor tracing to conducting background checks. Version 2.1 builds on the solid foundations of version 2.0 to enhance the success rates of all our clients, whatever they are using the system for."
In addition to supplying access to many more address links, TraceIQ v2.1 also features an additional 20 million dates of birth which will aid users in terms of both good practice and compliance. As one of the most valuable personal identifiers available, a date of birth helps users to verify that the information they have located through TraceIQ relates to the individual who is the subject of their enquiries.
TraceIQ v2.1 also incorporates one further significant upgrade – access to the CIFAS National Fraud Database. As the UK's Fraud Prevention Service, CIFAS maintains the most comprehensive fraud database in the UK, access to which is now available to approved CIFAS Members via TraceIQ. Tracesmart's Managing Director, Mike Trezise, believes the addition of this data solidifies the system's versatility:
"When originally developing TraceIQ, our primary consideration was the creation of an industry leading tracing tool, however we knew that it would be able to support a variety of applications. As such, we future proofed TraceIQ by ensuring that it was possible to easily develop the system with a view to further servicing these additional requirements.
I'm pleased to say this foresight paid off. Since launch, TraceIQ has proven very popular within the fraud investigation community; the addition of CIFAS data has brought the system closer to being the one-stop shop for fraud investigators and those tasked with managing risk and tackling fraud."
TraceIQ provides access to the National Fraud Database via the CIFAS Portal Service. In order to supply access to CIFAS data Tracesmart became a CIFAS Direct Agency, and is one of only two companies to have done so.
ENDS
Notes to editors:
About Tracesmart
Established in 1999, Tracesmart Ltd is a leading provider of consumer data services, specialising in the provision of online tracing, investigation and identity verification software. Prominent in the financial, collections, legal and fraud prevention sectors, the company's solutions are employed by a growing legion of businesses ranging from SME to FTSE 100 companies.
Chris Rothwell
Heading up the corporate sales team, Rothwell has an insightful knowledge of data analysis and tracing. This understanding allows him to direct the development of products designed specifically to fulfil these requirements and provide the company's client base with progressive technology.
Mike Trezise
Founder and Managing Director of Tracesmart, Trezise has extensive experience in tracing and fraud analysis and prevention; knowledge which provides the company with a distinct competitive advantage.