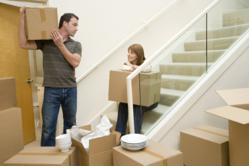 Now is smart time to buy a home or land in the Catskill Mountains.
Margaretville, NY (PRWEB) September 12, 2012
Recent headlines surrounding the economy and the housing market have many potential homebuyers wondering whether or not now is a smart time to buy. However, owning a home continues to be a sound long-term investment. With an abundance of homes for sale and interest rates remaining at near historic lows now might be one of the best opportunities in recent history to pursue the American Dream of homeownership.
To help consumers who are thinking about becoming first-time homebuyers move off the sidelines and into homes of their own, Coldwell Banker Timberland Properties has highlighted three reasons why now is the smart time to buy:
1. Affordability: Right now home prices across the country are at record lows.
2. Increased Inventory: The New York State Association of Realtors (NYSAR) reported there were over 800 existing homes available for sale in July 2012. The large supply of homes gives potential buyers more options than most have had in the past. Homebuyers today have the opportunity to be more selective in choosing the home that best fits their specific needs and wants.
3. Favorable Interest Rates: Interest rates are near record lows. Buyers who previously may not have been able to afford monthly mortgage payments may be pleasantly surprised to see the impact lower rates have made.
For more information on homes in and around the Catskill Mountains and Delaware County , or to contact a local real estate professional, please visit http://www.timberlandproperties.com.
Coldwell Banker Timberland Properties , with offices in Margaretville, Delhi and Stamford, is the premier real estate agency of the Catskill Mountains in New York State. Buying and selling land and homes in the New York City watershed area is unique and the 25-plus agents of Coldwell Banker Timberland Properties are trained to help buyers and sellers through this process. For more information about Coldwell Banker Timberland Properties and to preview Upstate New York homes and land offerings, go to http://www.timberlandproperties.com.