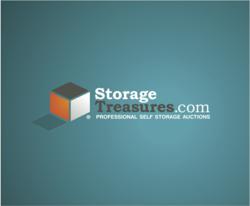 This is the best event of the year, and we never miss it.
Las Vegas, Nevada (PRWEB) September 03, 2012
Storage Treasures is proud to announce that it will be on hand as an exhibitor at the Self Storage Association (SSA) 2012 Conference and Trade Show at Caesars Palace in Las Vegas, Nevada. The industry's largest annual gathering, which is attended by owners, operators, investors, and managers, will run from September 5th through the 7th. The industry's best minds will be on hand to share best practices across every area of the storage business, including security, operations, marketing, capital, land acquisition, and more. StorageTreasures.com will be set up at booth 527. On September 5th and 6th, American Auctioneers founder and Storage Wars star Dan Dotson will be on hand at the Storage Treasures booth to greet conference attendees and sign autographs.
"This is the best event of the year, and we never miss it. It's always great to connect with the best owners, executives and investors in the industry learn what is happening in their respective markets as well as what they see coming down the pipe for the storage industry." said StorageTreasures.com President and Founder Lance Watkins. "We find that in an industry like ours, getting to the annual conference and just being able to learn from each other makes it completely worthwhile."
StorageTreasures.com is a free self-storage unit auctions locator and self-storage finder covering the US and Canada. StorageTreasures.com offers comprehensive storage auction schedules and site specific guidelines for auction hunters and facility owners throughout the US and Canada. StorageTreasures.com is partnered with industry leaders to develop best practices that ensure storage auctions are conducted within the law and that facility owners, tenants, buyers, and auctioneers are protected. More information about StorageTreasures.com can be found at http://www.StorageTreasures.com or by calling 1.800.213.4183.