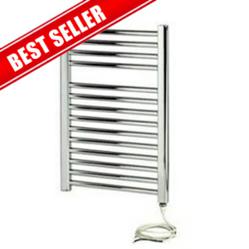 Products You Can Count On From People Who Care
(PRWEB UK) 4 September 2012
The Towel Radiators are used in almost every household these days to heat the towels before use and the new range of these items from CNM online are surely the ones to use. These radiators are available in both traditional and trendy designs for matching every bathroom, in respect to the decoration of it. These are available in different colors, and have both straight and curved designs to select from. The towel rails of these radiators are well placed for better accessibility, and the power saving technology has been used in them to lower your electricity bills. They are available in different dimensions to fit into any bathroom too.
When questioned about the new towel Radiators, the executive manager of CNM online said 'we have produced the best range of them for everyday use. We know how important it is to use a warm towel, especially in the winter season, and so we have released the best products only, for affordable prices, for everyone to use. Our experts have come with easy electricity saving techniques and designs which will be very effective for regular uses.' With this declaration CNM online is putting its best foot forward to prove that they have complete confidence in their products. The affordability is also an added advantage for sure.
The CNM online has always been known as a company that provides the customers with only the high quality towel radiators and other products. Their items have always been world class in performance in style. The radiators are surely one of the best products they have released by far, just like their other washroom items from the past. These products had great designs and engineering for better performance and that improved their sales fast. These radiators are following the same path, as they are used by many home owners and they have provided positive feedbacks. This is a great sign for CNM online.
The executive media manager of CNM online is delighted with these reports, as he said 'our expectations with these products have been high, as we have put a lot of effort behind them. These reports show that we have successfully served the purpose of our customers.' We have experienced employees at your service so that the customers can be served by our best services, and find solutions to every issue. The towel radiators have their reviews published here too so that buyers can read them first. .