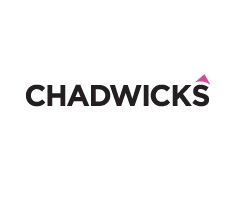 We've listened to our customers
over the years and incorporated the websites content based directly on their
feedback
Chester,UK (PRWEB UK) 5 September 2012
Chadwicks has launched an upgraded website featuring a fresh design, improved navigation and many other functional enhancements. These improvements will help make the http://www.chadwicksIFA.com website a more comprehensive and user-friendly online resource for businesses and individuals seeking financial advice.
"The new Chadwicks website aims to be a friendly easy to read website for people looking for a trusted and independent financial advisor," Chadwicks Director John Chadwick said. "In addition to providing a wealth of information to our visitors via case studies and FAQ's, we're also encouraging visitors to give us their feedback about the site. We've listened to our customers over the years and incorporated the websites content based directly on their feedback but we are always looking for ways to improve our service."
John went on to say "The launch of the new site exemplifies Chadwicks efforts to further engage with its customers. Our goal in upgrading and personalising the Chadwicks website was to deliver our core beliefs in a clear and understandable way. We strive to provide value and improved customer satisfaction at all times, and we are very excited about our new website."
In addition to providing better services to existing customers, the new website will also play an important role in spearheading our drive to increase our market awareness and brand.
Visit the new and improved Chadwicks website at http://www.chadwicksIFA.com
Based in Chester, Chadwicks is one of the regions leading specialists in financial planning for retirement and in investing for long term growth Established in 1997, Chadwicks has provided trusted independent financial advice to people all over the UK. Guided by a strong customer service ethic and a motivation to provide improved services, Chadwicks continues to put your needs at the heart of all decisions.
Chadwicks is a trading style of Chadwick McLean Limited which is authorised and regulated by the Financial Services Authority