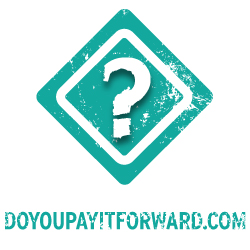 Austin, Texas (PRWEB) September 06, 2012
For the second time, Protect America is teaming up with Michigan State University to provide students with a project called the Protect America Cares Pay It Forward Challenge. The students participating will separate into teams to create their own marketing company and advertising team. The challenge puts the students on the forefront of marketing and advertising to build creative strategies to help raise money for the charities they choose. Not only will they be building revenue, but also awareness.
"Giving students a real world challenge to learn from while helping charities is amazing," said Scott Fleming, Executive Vice President at Protect America. "Being able to give students a platform to learn from and gain knowledge while giving back to the community is priceless."
During the course of the challenge, the students will be tracking revenue and awareness with a point system. The point system is designed to increase friendly competition between the teams to amplify results. The point system will be updated in real time, and the results will be displayed on protectamerica.com/payitforward for everyone to see each team's progress.
The Protect America Cares Pay It Forward Challenge is designed for social good. "We are grateful for the opportunity Michigan State University has given us, and hope to continue the challenge for years to come," said Shawne Groves, PR at Protect America. "We also look forward to expanding to new Universities and Colleges in the future to make a significant impact in the lives of students while helping more charities."
Although the main focus of the challenge is solely on the students and charities, Protect America continues to grow in the home security industry and aims to raise awareness on the importance of having a secure home or business.
Want to learn how you can help? Visit protectamerica.com/payitforward and click the get involved page! Learn how you can interact with the teams participating and help a lending hand.
Also visit the Point Tracking Page and see where each team stand in generating revenue for the charity each team chose. Get social with the Pay It Forward challenge by using hashtag "#pacpayitforward" on Twitter and make sure to "Like" us on Facebook.
About Protect America, Inc.
Founded in 1992, Protect America is one of the nation's largest home security companies. A pioneer of the self-install wireless home security system, Protect America provides protection against fire, carbon monoxide, flooding, and more. Protect America also offers interactive home video surveillance and GPS vehicle tracking. Protect America is dedicated to providing reliable and affordable home security that's within the reach of any household budget.