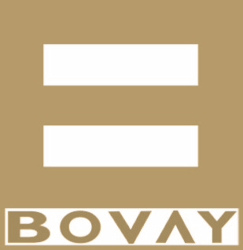 Houston, Texas (PRWEB) September 03, 2012
Bovay Engineers International, a multi-discipline engineering firm since 1946, now fully transitioned into their new corporate offices in Washington D.C. and their local office in Houston, Texas releases an update to its new website that focuses on the projects that Bovay has completed over the last sixty years.
The recently re-designed website launched last month and the new and improved layout allows users to browse through the Company's history and view the various Mechanical, Electrical, and Plumbing projects that Bovay has completed over time. In addition to giving users access to the full range of markets for which Bovay serves as well as the various achievements the firm has earned over the last sixty-five years, potential clients will now be able explore the Our Projects section of the site which features projects Bovay has completed within various markets and even includes a project profile for each one detailing the type of work that was done. The Our Projects section on the new Bovay Website features projects Bovay has completed such as the famous George R. Brown Convention Center in Houston, Texas, the Laurel Pipeline that stretches from Pennsylvania to Ohio, projects for NASA, the Houston Airport System, Houston Community College, and even the Houston Toyota Center.
The history of Bovay is a story of service to many individuals and firms striving to further the high standards of advancement in various private enterprises, communities, and arms of government services. Bovay Engineers International is a full service, multi-discipline engineering firm offering a wide range of technology specializing in MEP/HVAC Systems. Their services include Mechanical, Electrical, Plumbing, Fire Protection & Life Safety, Security Systems Technology, Construction and Project Management.
# # #