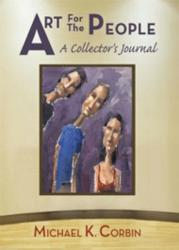 New York, NY (PRWEB) September 04, 2012
Prolific, New York based photographer Ellen Fisch's mission to preserve architectural history is now spotlighted in the multi award-winning book, "Art for the People: A Collector's Journal," by author Michael K. Corbin (AuthorHouse).
"I am honored that Michael is distinguishing my photography as importantly aesthetic to the current art world," says Fisch http://www.ellenfisch.com. "I see a magnificent detail of architecture and fall in love with it instantly. I need to capture it with my lens so that I can preserve its beauty, refinement, powerful imagery and artistic nature ... Yes, there are architectural icons everywhere at the present time, but they are disappearing … In recording the images, I am creating fine art photography from details of practice in the past."
Fisch's insight and fine art photography have earned her numerous exhibitions and critical acclaim. She has recently also been named one of the 30 Super Hot Artists for 2012 by ArtBookGuy.com. It's an annual compilation of some of the most gifted artists from all over the world. However, her work isn't confined to architectural icons and history. Fisch is also known for her nature photography, landscapes and cityscapes. Her work is also captured in Corbin's book, "The Art of Everyday Joe: A Collector's Journal," (AuthorHouse) published in 2008.
Ellen Fisch has an impeccable background in fine art, in which she earned an MA degree from New York University. Ultimately, she wants to spread appreciation for history and contemporary photography. "Photography is a form of artistic self-expression that I share with my viewers," Fisch says. "It's really for everyone."
ABOUT: Ellen Fisch specializes in black and white and sepia photography that is artistically expressive, historically relevant and timeless.
To view Ellen Fisch's photographs visit http://www.ellenfisch.com.
To read more about her work and philosophy see http://artbookguy.com/ellen-fischs-architectural-visions_348.html.
######