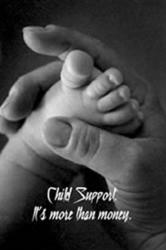 Child Support, It's more than just money.
Bucks County, PA (PRWEB) September 10, 2012
August was Pennsylvania Child Support Enforcement Awareness Month and the Law Offices of Michael Kuldiner, P.C. is continuing the discussion on matters of child support. Pennsylvania again is the only state in the country that met or exceeded all thresholds outlined by the federal government. Attorney Michael Kuldiner, who focuses his practice on Divorce, Custody and Support, discusses the facets of enforcement that contribute to continued success in PA.
Attorney Michael Kuldiner has extensive experience navigating the often tumultuous process of calculating child support payments. "When couples are able to candidly share their income and expenses, discussion of support payment with a trained officer can have an amicable and equitable result."
Both parents commonly agree with the courts that the best interest of their children is of upmost importance, so there tends to be a meeting of the minds when it comes to calculating how much it should cost to maintain the established lifestyle prior to divorce. This agreeable amount is usually conducive to steady and complete payments from the obligated spouse.
At the Law Offices of Michael Kuldiner, P.C., Attorney Michael Kuldiner knows that discussing all elements of financial backgrounds of both couples is critical in making sure children have the best advantage. "Sometimes numbers can be blinding and clients become concerned for their budgets; it is important to keep focused on who receives the benefit of the payments."Making children the priority, PA utilizes people and technology to keep the well-oiled gears of collection running smoothly. When parents sit down with a support officer, all of the cards are on the table. The officer and attorneys for the parents are armed with the formulas and experience. Families can also count on our Judges to always return focus to what is in the best interest of the child.
To supplement the efforts of state and local government offices, the PASCES system automates each support case and monitors the timeliness, amount and method of payment for each family. Enforcement methods will result from the system's algorithm and will instantly begin upon the first day of a late payment.
Altogether, the resources available create the optimal circumstances for managing the collection and disbursement of child support.
"Having a strong team of professionals who know the formulas and the laws can expedite the process of collecting child support."
The Law Offices of Michael Kuldiner, P.C. has extensive knowledge and experience with child support, custody, divorce and other family law matters. The main office is located just outside of Philadelphia and serves residents of Bucks, Montgomery and Philadelphia counties.
The Law Offices of Michael Kuldiner, P.C has extensive experience and diversity in many different practices of Law. We pride ourselves in providing our clients with superior expertise, personal attention, and most importantly our commitment throughout any and all legal matters.
As a full service firm, we are equipped to handle a wide range of complex legal issues for individuals, families, businesses and organizations.
When you need an attorney to represent you with your Divorce, Custody or Alimony case, contact the Law Offices of Michael Kuldiner, P.C. in order to obtain the best results possible in each case. To arrange a consultation, please give us a call at (215) 942-2100.
Law Offices of Mchael Kuldiner, P.C.
922 Bustleton Pike
Feasterville, PA 19053