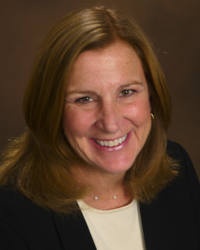 I'm excited to share my expertise in consumer marketing and brand positioning with companies across the tri-state area.
Doylestown, PA (PRWEB) September 05, 2012
Businesses in the Philadelphia, New Jersey and Delaware tri-state area are gaining access to new and significant support in their quest for growth as Doylestown, PA-based branding and strategic marketing executive Sue Cyliax joins Chief Outsiders. Chief Outsiders is one of the nation's fastest growing and most innovative marketing strategy firms, focused on implementing market based growth plans for midsize and growth companies through fractional, or part-time marketing executives. As a Chief Outsider, Cyliax will assist growth-oriented businesses achieve their performance goals as a part time or interim senior marketing executive.
"I'm thrilled to be joining Chief Outsiders," Cyliax said. "Their unique business model brings senior level marketing experts to midsize firms who otherwise would not have access to the marketing and strategy expertise they need. I'm excited to share my expertise in consumer marketing and brand positioning with companies in the tri-state area as a Chief Outsiders CMO."
Ms. Cyliax has more than 25 years experience managing and growing a broad range of consumer brands with specific expertise in marketing to women and moms, especially children's products, educational products, arts and crafts and office products. Her career began at General Foods and includes senior level marketing and sales positions at Crayola and Hunt Corporation. Her diverse background includes strategic planning, brand management, consumer engagement, launching new products, expanding markets and consumer segments, channel development, turning around underperforming businesses, brand positioning, licensing, strategic marketing partnership development and integration of acquisitions. Prior to joining Chief Outsiders, Cyliax was the founder of Star Resource Group (formerly E Edge) where she filled roles as a part-time or interim senior marketing executive for a diverse range of companies. Her positions included VP of Brand Marketing for Carson-Dellosa Publishing where she led the expansion of the direct to consumer channel and launched a consumer engagement strategy. She also helped launch an international brand in the U.S. and brought "branding and consumer focused marketing thinking" to organizations in the non-profit, B2B and higher education segments.
"Sue has a proven record of developing and implementing consumer focused strategic marketing plans that drive long-term profitable growth," said founder and principal of Chief Outsiders, Art Saxby. "Her diverse experience in building brands and successfully marketing to moms and women will greatly benefit all of our clients and strengthen the Chief Outsiders' network."
"In today's competitive marketplace growth-oriented CEOs know that they need someone to develop and implement a high-level marketing strategy to get to the next level," Saxby added. "But most find the cost of an in-house senior marketing executive prohibitive. That's why our solution of outsourced CMO services or an interim CMO is gaining such quick traction in the marketplace."
Cyliax earned an MBA from Drexel University and a BS at the University of Delaware, and currently resides in Doylestown, PA.
About Chief Outsiders
Chief Outsiders, headquartered in Houston, TX, is unique among strategic marketing consulting firms, taking growth and mid-sized companies to the next level with outsourced CMO services. Unlike most marketing consulting firms, Chief Outsiders believes that delivering a world-class marketing strategy creates very little value. The value is created by helping the organization implement the growth vision.
Regional offices serve clients across the country and are located in Texas, Pennsylvania, New York, New Jersey, Connecticut and Georgia. Chief Outsiders has been a premier source for marketing expertise, execution and leadership for companies such as KBC Engineering, Alen Air Purifiers, Bethyl Labs, NetworkIP, Blickman, and Certified Steak & Seafood. For more information, please visit http://www.chiefoutsiders.com.