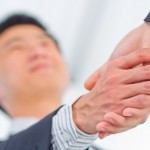 Some latest figures furnished by the Bureau of Labor Statistics corroborate this current upsurge...
Atlanta, Georgia (PRWEB) September 04, 2012
The renewed rise in the demand for financial workforce in recent weeks has resulted in a sizeable increase in financial employment opportunities all across the financial services spectrum - including analytics, asset management, capital markets, commercial and retail banking, commodities, consulting, derivatives, foreign exchange, hedge funds, investment banking, investor relations, legalese, mergers and acquisitions, mortgage, private banking and equity, risk management, securities trading, venture capitalism, wealth management et al.
Some latest figures furnished by the Bureau of Labor Statistics corroborate this current upsurge in the financial jobs market. Employment rates have seen a steady jump in the last few months, increasing from 5,768,700 jobs in the whole of the US in April 2012, to 5,777,300 in the month of July. Naturally, there has been a relative drop in unemployment rates in the financial sector from 4.9% in April, to 4.7% in July in the same period. This was also characterized by a drop in the number of claimants for unemployment benefits to just 1,656,000 in July 2012, from 2,095,000 just a couple of months ago.
This recent boom has been backed by a steady rise in financial career openings, with hiring rates climbing to 132,000 in June, from just 115,000 in April this year. There has also been a sharp decline in the number of employer-employee separations, from 127 in April to just 111 in the month of June.
The financial sector is made up of institutions such as banks, credit intermediation outlets, securities traders, commodity contracts and monetary control bodies, insurance providers and carriers, and institutions dealing with all sorts of funds, trusts, and other financial investments. The wage rates and average employee earnings in institutions such as these sit amongst the highest across all industries. Securities, commodities, and financial services professional for instance could be earning a minimum of anything between US $34.29 and $47.36 per hour which translates into $71,320 to $98,500 per annum.
About FinancialJobsWeb.com
FinancialJobsWeb.com is a leading online platform for financial job seekers and employers across all states in the US. They are based in Atlanta, Georgia, and have been keeping a close watch on the financial careers market. Being at the forefront of the financial jobs trends in the country, they are the best place to start the process of resurrecting a career in finance and related services. Some of the employers hiring through them include names as big as Ernst & Young, Morgan Stanley, Price Waterhouse Coopers, Charles Schwab, Standard & Poor's, Moody's, Fidelity Investments, UBS, PNC and TIAA CREF. They currently have a listing of almost 6600 jobs in their database.
Contact Information
If you are looking to search or post finance related jobs online, please feel free to contact FinancialJobsWeb.com @ 770-425-8576.
For job listings and further details regarding their services, please visit the official website at http://www.FinancialJobsWeb.com.