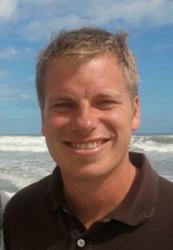 Placentia, CA (PRWEB) September 05, 2012
Convene, the premier Christian CEO and Business Owner forum organization, announces the launch of its newest forum team in Colorado Springs, Colorado. The new team is led by Convene Chair Russell Verhey, a skilled facilitator with a solid business background and mature faith.
Convene CEO peer advisory groups meet monthly to work "on" their businesses by discussing relevant business issues, seeking wise counsel and providing the shared insights of their combined years of business and spiritual experience.
Originally from Atlanta Georgia, Russell Verhey moved to Colorado Springs in 2002. Along with his responsibilities as the Convene Colorado Springs Chair, he is entering his 16th year as President of Workspace Solutions, which has served as a 'tent-making cover' in the Offer Furniture marketplace.
Russell's business experience has enabled him to work with business leaders as a friend, mentor, and pastor. Completing his studies at Denver Seminary in 2007 has equipped Russell with a cognitive competence as a leader of men in responsibility. He is committed to walking with business leaders as they move from inspiration to impact in their area of influence.
For more information on Russell's new Convene team in Colorado Springs, please visit http://www.convenenow.com/colorado-springs/on the web.
Founded in 1996, Convene is a dynamic community of Christian CEOs and business owners meeting together to help each other build exceptional businesses, increase leadership success, and have greater Kingdom impact through the principle of "iron sharpening iron."