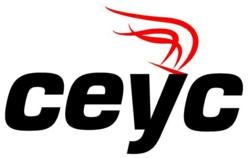 Chicago,IL (PRWEB) September 06, 2012
June 14 and 15, 2013 will be the dates for the first virtual conference on Youth and Sports to be hosted by the Center for Ethical Youth Coaching (CEYC). CEYC is bringing together the top youth coaches and experts to present content covering a wide range of issues confronting the field of youth and sports from ethical and safety issues to practical coaching issues. A unique offering of the conference will be a Parents Forum where parents can discuss and solve issues they face as their children play sports.
The Center for Ethical Youth Coaching is on the vanguard of conference delivery by utilizing the cutting edge virtual conference platform. Attendees have the full experience of attending a major national conference without the expense of traveling and the high conference fees of traditional conferences.
"We feel that the virtual format is exactly the right platform for a national youth sports conference. A great many youth coaches are volunteers and parents. The traditional conference format may be unfamiliar, too costly or a time burden to these groups, yet they have an enormous impact on young people's participation in sports. Hosting this groundbreaking conference on the web makes it accessible to those who normally wouldn't attend such a conference. Opening the doors to parents is unique and critical. " Says Justin Mayer, president and founder of the nonprofit CEYC.
The virtual conference platform puts conference attendees in an immersive 3D environment. Every conference attendee is designated an online virtual avatar that they can navigate through the 3D conference environment. Like a traditional conference, attendees can attend various interactive presentations, socialize with other attendees through built-in meet/greet spaces and browse the virtual exhibit hall.
"I was completely won over by the virtual conference concept after attending one recently. " Said Dr. John Mayer, the vice-president of the Center for Ethical Youth Coaching. "Everything you would do at a live conference you can do at a virtual conference from mingling with fellow attendees, to viewing product displays, to asking questions in real time during workshops." Added Mayer.
A preliminary list of topics to be presented at the conference includes: Development of a Youth Sports Program, Motivational Strategies, Building a Coaching Career, Ethics in Youth Sports, Positive Character Building, Sports Specific Skills in an Ethical Framework, The Parents' Forum, Safe and Ethical Sports Programming for Schools, Organizations and Associations, Injury Prevention, Nutrition, Communication Skills, Sport and Society, Physical Conditioning, and the History of Youth Sports.
Further information on speakers and specific seminars will be announced as they are secured. For detailed, up-to-the-minute information on the conference please visit: http://www.ethicalyouthcoaching.com/conference.
The mission of the not-for-profit Center for Ethical Youth Coaching is to raise the ethical standards of coaches who work with young athletes, through research, publication, credentialing and public presentations. As a result of raising these ethical standards, young athletes will be in the best possible position to learn and grow through sports. Sports are a tremendous way to learn about life and develop life skills; it is therefore important that coaches are prepared to guide young athletes in the most ethical manner possible.
###