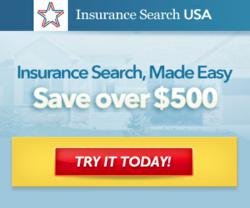 Houston, TX (PRWEB) September 04, 2012
With much attention focused on the turbulent weather experienced this year across the USA, more consumers are taking a second look at their insurance plans to make sure they're properly covered in times of need.
Partnering with the right insurance company is essential, so the amount of consumers checking rates and comparing coverage plans online has been on the rise.
"We launched our initial service at CarInsuranceQuoteUSA.com earlier last month and received a great response but wanted to be able to cover all of the consumers needs which led us to build the new site. It allows us to connect Americans with providers for various needs including health, life, home insurance, as well as car insurance." said a representative of the properties.
With many consumers taking the proper precautions and checking up on their coverage, many have been saving in the process. Studies show that most people tend to stick with the same company as their parents or which ever provider they chose earlier in life when circumstances may have been different compared to their present situation. When they do decide to compare rates, many notice a savings of up to $560 per year. Sometimes even more.
What InsuranceSearchUSA.com aims to accomplish is not only provide a fast and easy approach to getting the best insurance quotes from the top providers, but also educate consumers and help them realize the savings available if they choose their providers more wisely.
How does it work? The process couldn't be more simple but there is a lot of work behind the scenes that goes into providing the best results. The listings provided are from a select group of companies that are considered the top providers for the consumers needs.
Simply selecting an insurance category and entering in a zip code will bring up the list, from there, the consumer can compare quotes from the providers without having to search through the web with endless hours of research. InsuranceSearchUSA.com really is insurance search, made easy.