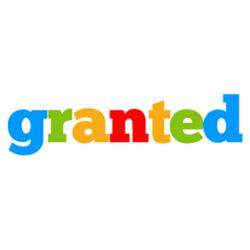 Granted.com is a new and absolutely free job search engine quickly gaining popularity for its user-friendly interface and search options
Pasadena, CA (PRWEB) September 10, 2012
The Findings
The jobs data points to a strong demand for hiring in sales (209,615), engineering (203,395) and marketing (51,681). The retail industry with 45,500 jobs, legal industry with 36,892 jobs and the IT industry with 38,939 jobs also showed a promising performance. With 73,262 nursing jobs reported, the healthcare industry has surely something to be excited about. Other sectors such as research, real estate, publishing, biotech, architecture, logistics, training, oil & gas, education, advertising, manufacturing, environment, hospitality, telecom, and finance also posted a good number of jobs.
Geographically, the top five states with the greatest hiring demands are California (58,415), Colorado (29,955), Georgia (39,171), New Jersey (35,222), and Virginia (32,739). The high number of jobs reported by Granted in these states puts to rest any feelings of gloom about the slow economic recovery. Informatively, the July Bureau of Labor Statistics report had earlier pointed to an 8.3% unemployment rate.
Granted.com has jobs across every level. A quick search and the site will pull out 10,587 entry-level jobs, 56,411 part-time jobs, 42,6279 managerial jobs and 6,080 VP jobs among others.
How Granted Combats Unemployment
Granted.com is a new and absolutely free job search engine quickly gaining popularity for its user-friendly interface and search options. Jobseekers do not need to register to search for jobs and the search options are neat, meaningful, and simplified. The amount of simplicity is not apparent unless you click the "advanced search" option. In contrast to most other "advanced job search" gadgets on the web, you'd find options that would actually make things quick and easy.
In fact one test subject confessed, "Granted is a better job board because it is straightforward and easy to use. There are no hoops you have to jump through."
One of the best features of Granted.com is the "browse jobs" feature. This feature saves your browsed jobs so that they are remembered and available whenever a jobseeker visits the site again. The option also saves time so that jobseekers don't have to keep additional records of employment searches.
About Granted.com
Granted.com was founded by Harrison Barnes in 2012 as a part of the Employment Research Institute. It is a comprehensive job search engine based in Pasadena, CA.
Connect with Granted.com on Facebook, Twitter and LinkedIn
For more information, contact:
Vanessa Brewer
vanessab(at)granted(dot)com
(626) 243 1800