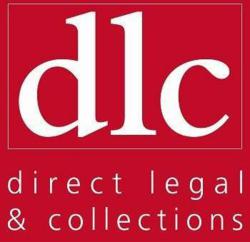 London (PRWEB UK) 5 September 2012
Award winning digital agency, Cyber-Duck today launched a new corporate website for dlc (http://www.dlcuk.com/ ), one of the UK's largest independently owned debt collection agencies, serving blue chip customers across a range of verticals from healthcare to banking, insurance and telecoms. The new website showcases dlc's solutions for large enterprises, such as outsourced collection and tracing services, which will also be promoted by Cyber-Duck using specialist B2B search marketing techniques.
DLC sought out the User-Experience (UX) design expertise of Cyber-Duck because they needed to revamp and modernise their online presence. To properly represent their company, DLC needed an industry leading website that is easy to navigate and visually appealing. The website needed to have clear messages for corporate prospects so that they can see at a glance that DLC is the number one debt recovery company in the UK, and easily get in touch.
Cyber-Duck produced the website using their ISO accredited User-Centred Design Methodology, ensuring that visitor usability was the top priority throughout the production process.
dlc were also trading under a number of different brands that needed to be consolidated into the one new website. Consequently, Cyber-Duck worked closely with the company to ensure that the website has a strong and easily recognisable brand identity; portraying the company as corporate yet vibrant and forward thinking.
dlc have also signed a marketing retainer with Cyber-Duck, to help them with the search marketing challenges they face in targeting FTSE 250 companies with solutions such as their Outsourced Collections and Tracing service.
dlc's New Business Manager, Mark Whale, said "Cyber-Duck have done a sterling job in producing a first class corporate website for us. The challenge in search marketing is that the keywords our prospects use are very similar to those used by consumers and SMEs, so we were keen to get the expert support of an agency like Cyber-Duck to drive more targeted, enterprise traffic to our new site."
Cyber-Duck's MD, Danny Bluestone, said "The new dlc website was designed to increase conversions from users to leads. We're thrilled to be working with dlc on an on-going basis, and will be utilising specialist B2B search marketing techniques to reduce irrelevant traffic from consumer clicks and drive the traffic to the site that is likely to convert."
Cyber-Duck are now also working with dlc on a new consumer website, to help them achieve their goal of moving their customers' collections online (instead of over the phone) as much as possible.

About dlc
Now the UK's largest single site DCA, dlc employs over 400 staff from it's Northamptonshire HQ. dlc provides a range of target driven solutions, including contingency collections, early arrears outsourcing, trace, litigation and debt purchase. Intelligently investing in training and technology empowers dlc to deliver collections results, levels of compliance and customer satisfaction which are the envy of our competitors.
http://www.dlcuk.com
About Cyber-Duck
Established in 2005, Cyber-Duck is a leading independent digital agency with a world-class reputation, working with global brands including The European Union, Imperial Tobacco Plc and Arsenal FC. Cyber-Duck's core services are Web & Mobile Production, SaaS Technology, UX Consultancy, Branding and Marketing. Cyber-Duck has won some of the most sought after industry awards including Webby Awards, the Construction Marketing Awards, the Davey Awards, the Communicator Awards, the Interactive Media Awards, and the W3 Awards.
http://www.cyber-duck.co.uk